New Galaxy S6 Edge photos show Samsung's curved flagship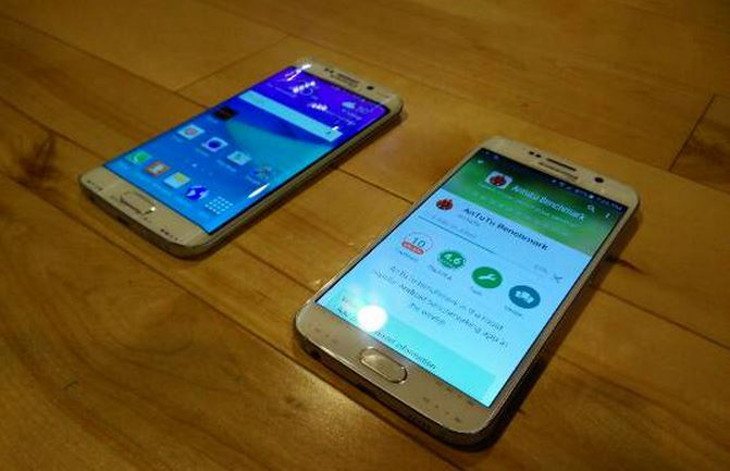 This morning, a couple of photos from an XDA member appeared that showed a device believed to be the Samsung Galaxy S6. It is the first clear pictures of the device we've seen, and today they got a little better. Ready to get a look at the first Galaxy S6 Edge photos?
The same leaker that posted the original Galaxy S6 photos is back at it, and this time around we're getting a glimpse of the Galaxy S6 Edge. The device appears alongside its normal counterpart, and you can clearly see an edge on both sides of the handset. The usual array of ports and sensors are also present at the top and bottom of the Galaxy S6 and its edged counterpart.
While the photos still aren't as clear as we'd like, it does appear as if the "edges" on the Galaxy S6 Edge aren't as pronounced as the one on the Galaxy Note Edge. The rear sensor lines up with many of the case leaks we've seen, and the backside certainly doesn't look like the one on the S5. Those glass back rumors appear to be true, which unfortunately means we probably won't see an SD card slot this time around.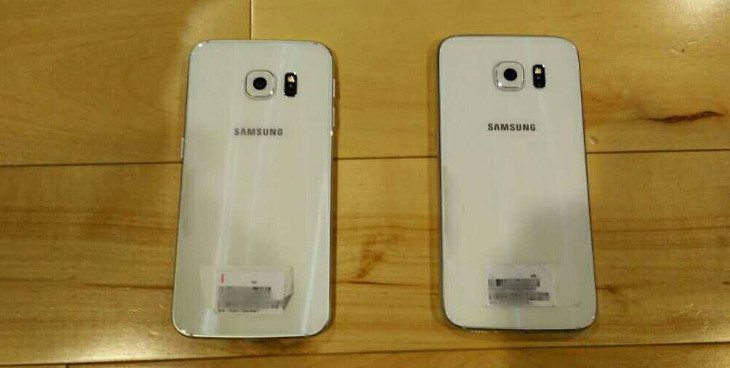 While the new Galaxy S6 Edge photos are no doubt legit, it remains to be seen whether this is the "final" version of the device in regards to the design. It's certainly a bit different from the S5, but also similar to many other handsets on the market. We'll find out Sunday, and we'll be around to give you the scoop when Sammy unveils their new flagships.