New Galaxy S6 photos show it bubble wrapped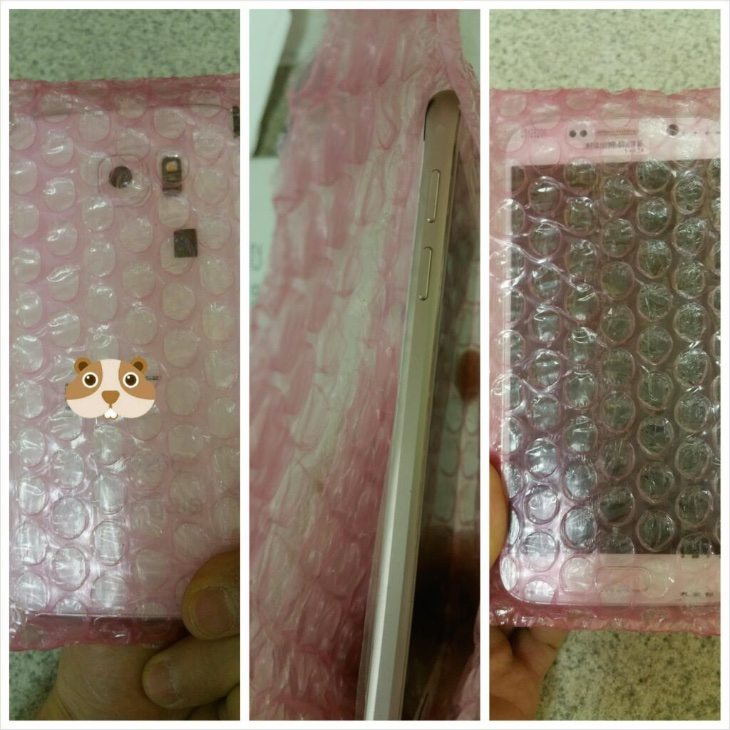 As we get closer to the big reveal of the Samsung Galaxy S6 on March 1, we are seeing an overabundance of leaks, teasers, and news about the upcoming flagship. Now some new Galaxy S6 photos have emerged that show the device bubble wrapped, offering us further glimpses of the device.
News is flooding in thick and fast and just yesterday we told readers about some new teasers for the S6 as well as some information about a wireless charging pad for the device. Now the new images are purported to be of the Galaxy S6 looking all cosy in its wrapping. The model shown in these snaps is of the Galaxy S6 model that will be heading to AT&T and is marked as "not for sale."
The phone here ties in with previous leaks with metal sides, and is said to have glass to the rear. On the front of the device you can see the front-facing camera on the right and on the back of the handset the heart rate sensor and rear camera can be clearly seen. There are still a few more days to go before the phone is made official and no doubt we'll be seeing plenty more leaks before then.
The Galaxy S6 release date is unconfirmed at this point but we would be surprised if it doesn't hit the shelves at some point by late March. For a roundup of what we know (or think we know) so far about specs and features you might like to check out our recent article about Galaxy S6 expectations.
What are your thoughts on these new photos of the Samsung Galaxy S6? Are you counting down the days until the official launch of this new flagship smartphone? Let us know with your comments.
Source: XDA Developers