Alcatel shows off the unique Alcatel OneTouch Idol 3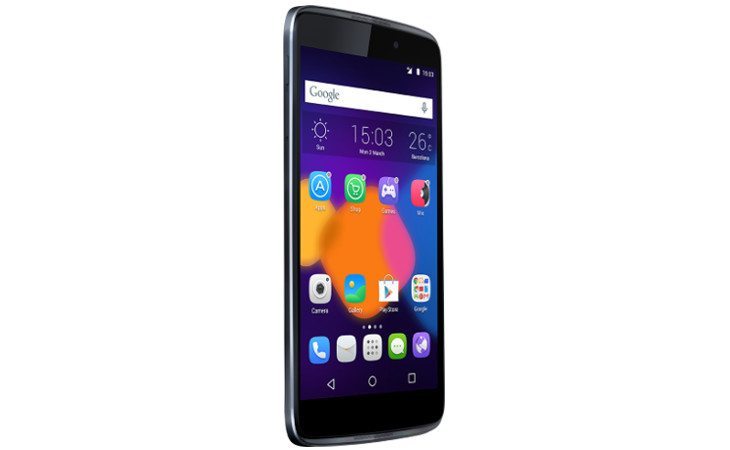 There's been a lot of hype today over the Samsung Galaxy S6 and the HTC One M9, but there are plenty of other smartphones being shown off at MWC 2015. The Alcatel OneTouch Idol 3 is one of them, and it has an interesting feature that ensures you'll never have to worry about talking into the earpiece.
The Alcatel OneTouch Idol 3 is "reversible" in a sense, but you can flip it inside out. You can talk into the top or bottom of the device though, which is something you don't see every day. It's a small feature, but a cool one nonetheless and simple considering it just requires an extra mic and speaker on the front. That secondary speaker also allows for stereo whenever you decide to watch a flick or play a game.
Alcatel wanted to give consumers a choice with the Idol 3, so you'll be able to choose between a 4.7-inch or 5.5-inch model. The 4.7-inch OneTouch Idol 3 has a 720p panel with a 1.2GHz Snapdragon 410, 1GB of RAM, and 16GB of expandable storage. The rest of the specs include a 13MP/5MP camera combo, Bluetooth, WiFi, 3G, LTE, and a 2,000mAh battery.
The 5.5-inch Alcatel OneTouch Idol 3 specs are similar to its smaller sibling, but it has a bit more punch with a 64-bit Snapdragon 615 and 2GB of RAM. The panel is upgraded to a resolution of 1,920 x 1,080 as well. Connectivity options, the storage capacity, and the 13MP rear camera stay the same, but it will have a larger 2,910mAh battery. Both smartphones will rock Android 5.0 straight out of the box.
Alcatel has managed to put together an appealing pair of smartphones with their Alcatel OneTouch Idol 3 lineup, and we hope they can put a nice price on them as well. Nothing has been announced at this time, but we expect to learn more soon as the Alcatel OneTouch Idol 3 release date will fall in April.