HTC officially unveils the HTC One M9 and its 1080p display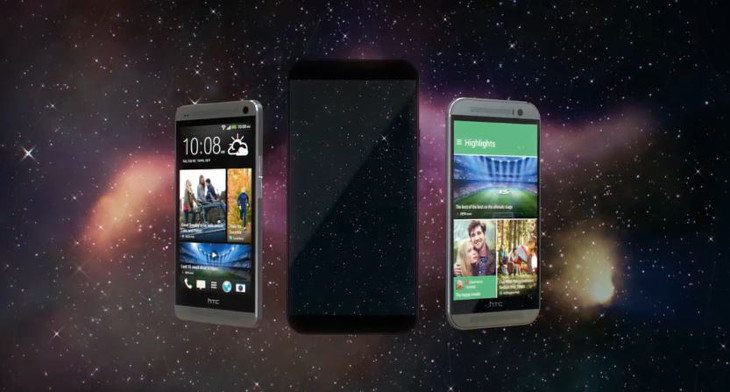 HTC pulled back the curtain on their 2015 flagship today, and it's exactly what many though it would be. That's not necessarily a bad thing, but it depends on what you're looking for out of a new smartphone…
The HTC One M9 will basically features the same display found on last year's model so we can put those QHD rumors to rest for the time being. The panel is of the 1080p variety, is said to be scratch resistant and the bezels look to be a bit thinner this year as well. Interestingly enough, the One M9 isn't waterproof or dust resistant although there will be "certified" cases available.
Other improvements for the HTC One M9 include better BoomSound speakers with Dolby tech and fast charging for the non-removable 2,840mAh battery. The rear camera will be a 20MP sensor from Toshiba with a dual-LED flash, and the front-facing snapper is the 4MP UltraPixel camera previously rumored. In all honesty, it's a mixed bag as the sensors are solid, but the rear snapper doesn't have OIS and the front one lacks AF.
The rest of the HTC One M9 specs are dead on the money from the previous leaks which means you'll be getting a new 64-bit Snapdragon 810, 3GB of RAM and 32GB of expandable storage. All the usual connectivity options are present as well with Bluetooth 4.1, NFC, Wi-Fi, GPS, LTE, etc… Last but not least, is the OS which will be Android 5.0 with HTC Sense 7 on top.
While Samsung appears to be pulling out all the stops with the Galaxy S6, HTC has played it safe this year with the HTC One M9. While it's certainly a flagship in every sense of the word, it's missing some of the bells & whistles other companies will bring to the table. Needless to say, it will be interesting to see how consumers take to the new model given the competition or if we'll see a "Prime" model later this year.
What do you think about the HTC One M9?