Acer Liquid M220 Windows phone coming in April for €79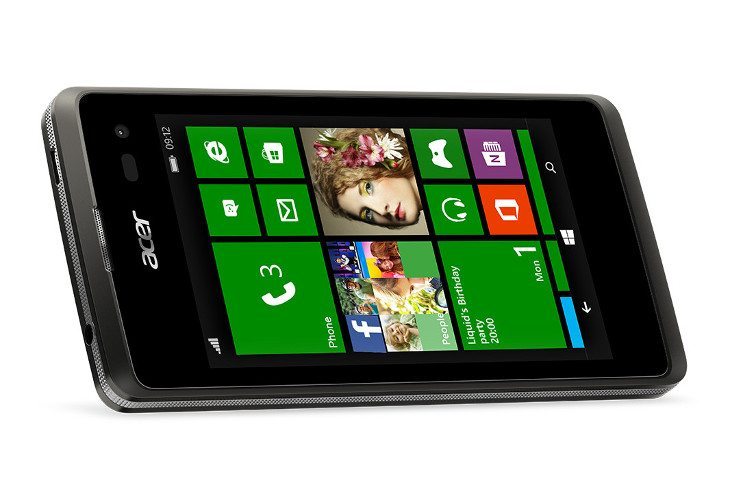 Acer is one of many company's unveiling new gadgets today, and we've already told you about the new Liquid Jade Z. If you prefer your handsets to run Windows instead of Android, the Acer Liquid M220 may be your cup of tea, and it's the company's first Windows 8.1 smartphone.
There are plenty of flagships on display at MWC 2015, but the Acer Liquid M220 isn't one of them. It's a budget device aimed at folks that don't need QHD displays or fingerprint scanners, which means it's going to take it easy on your bank account.
The Acer Liquid M220 sports a 4-inch WVGA display with a dual-core 1.2GHz processor, and 512MB of RAM. In terms of storage, you're going to get 4GB, but thankfully it's expandable so you won't have to rely on the cloud when you run out of space. Connectivity options mentioned for the Acer Liquid M220 include WiFi, Bluetooth, and Dual-SIM capabilities. It will get is power from a 1,300mAh battery, and come with Windows 8.1 out of the box.
When compared to the Acer Jade Z, the Liquid M220 can't go toe-to-toe, but it is going to be a whole lot cheaper. The Acer Liquid M220 price is listed as €79, and it's expected to roll out in April if you're looking to pick one up.
Are you pleased to see Acer getting into the Windows phone game?
via – Windows Central