Motorola MOTORIZR Z1 design stands out in a crowd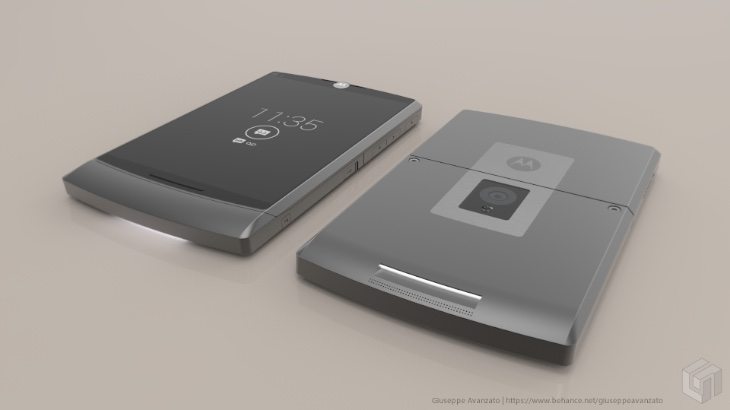 We often cover concept ideas for smartphones from Samsung, HTC, Sony and others, but very rarely see ideas for Motorola handsets for some reason. We're changing that today and the vision we're showing here makes a refreshing change as it looks rather different. This Motorola MOTORIZR Z1 design would certainly stand out in the crowd, but do you like it or not?
Depending on your viewpoint you might feel this handset looks a bit dated or more futuristic, but it definitely veers away from the norm. It comes from designer Giuseppe Avanzato who imagines it as blending classic Motorola styling with a more modern look. It's a slider phone that reveals a physical QWERTY backlit keyboard with 5 rows of keys, so it could appeal to BlackBerry device enthusiasts as well as Motorola fans.
Specs are everything you'd expect for a phone such as this. This MOTORIZR Z1 would have a Snapdragon 810 octa-core processor, Adreno 430 graphics, and a 4.1-inch AMOLED display (small by current standards) with resolution of 1440 x 1080 and 4:3 aspect, protected with Gorilla Glass 4. It has 3GB of LLPDDR3 RAM, 64GB of internal storage, a 20-megapixel rear camera (interestingly not at the top of the handset), 5-megapixel front-facing shooter, and a 3000 mAh battery.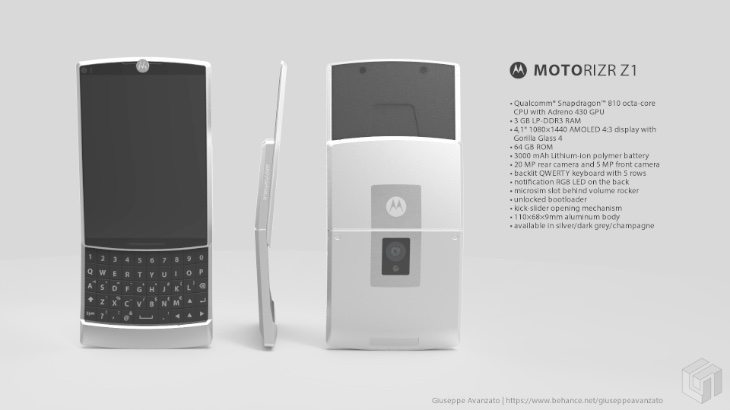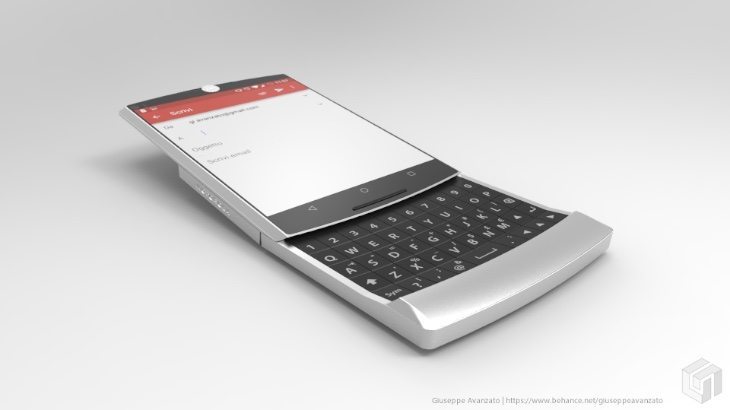 The handset seems to taper in slightly on the sides and as you can see from the images here (more at the source below) it has a slight incline. It has an aluminum body with a kick slider mechanism, unlocked bootloader, microSIM slot behind the volume rocker, and a notification RGB LED on the reverse. Its dimensions are 110mm x 68mm x 9mm and it comes in champagne, dark grey, or silver color choices.
It would be interesting to hear your thoughts on this Motorola MOTORIZR Z1 creation? Would you like to see a new Motorola handset looking anything like this?
Source: Giuseppe Avanzato (Behance)
Via: Concept Phones