Archos Magnus Tablets coming in April with Massive amounts of storage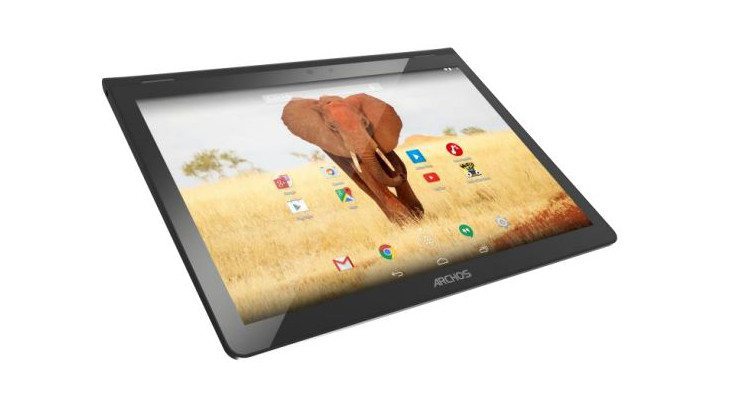 There weren't quite as many tablets released at MWC as there were smartphones. That said, one company announced a new tablet lineup that offers up more storage than you generally see on a slate. It's the Archos Magnus tablet series, and the largest one comes with a whopping 256GB of space.
Archos wanted customers to have choice with their Archos Magnus tablets, and they have produced three tablets with the Archos 101 Magnus, Archos 94 Magnus, and Archos 101 Magnus +. The specifications and storage capacity varies across the board, and all three slates have respectable price tags of under $400.
First up is the Archos 94 Magnus with it's 9.4-inch IPS display. That slab of glass has a resolution of 1280 x 800 and underneath it, you'll find a quad-core Rockchip RK 3288, 1.5GB of RAM, and 256GB of storage. It also has a 5MP rear camera, VGA selfie snapper, and a 6,400mAh battery. The Archos 101 Magnus + has the same chip, but a bigger 10.1-inch 1920 x 1200 display with 2GB of RAM and 128GB of storage.
Rounding things out for the 101 Magnus + is a 7,000mAh battery, 5MP rear camera, and 2MP front-facing sensor. Last but not least, is the Archos 101 Magnus which is the bargain tablet of the bunch. It has a 10.1-inch panel with a resolution of 1024 x 600 with 1GB of RAM, and 64GB of internal storage. The slate is powered by a MediaTek MT8127, and has a 2MP/VGA camera combo and a 4,000mAh battery. All three tablets will run Android 4.4 and have Bluetooth, WiFi, GPS, and mini HDMI out.
We normally don't see tablets with this much storage, and when you factor in the price it's even more impressive. The Archos 101 Magnus is priced at $179, while the Archos 94 Magnus and Archos 101 Magnus come in at $349. No firm release date has been set, but all three will be available sometime in April.
What do you think about the Archos Magnus series of slates?