Sony Xperia Z4 frame is thin, but may lack microSD expansion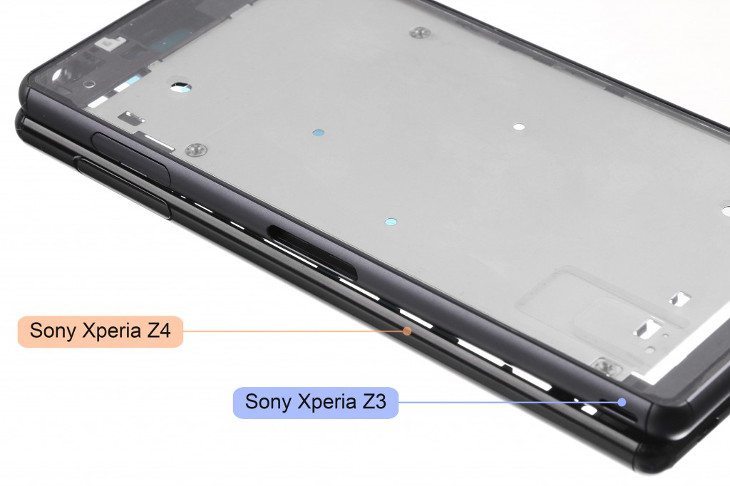 MWC 2015 is now in the books, and while we saw a lot of great devices, several flagships were missing. One of them was the Sony Xperia Z4, a handset a lot of consumers are looking forward to. We still don't know exactly when that smartphone will arrive, but if a new rumor pans out it will be razor thin.
Much was made about Samsung's new design and the features that were missing because of it. Have a fixed-battery probably won't bother too many folks, but waterproofing and microSD card slots aren't something you generally want to tinker with. New photos showing a chassis said to belong to the Sony Xperia Z4 have emerged, and it appears as if the phone might undergo some similar changes this year.
The leaked photos show the Xperiz Z3 chassis alongside the new one, and you can clearly see some differences with the new model. FutureSupplier has measured the frame and claim it's around 1mm thinner than the previous model which would make it one of the thinnest flagships around. That said, the new housing doesn't show a microSD card slot or a cover for the charging port.
Keep in mind, the Sony Xperia Z4 is largely a mystery at this point, so you'll want to take that chassis with a grain of salt. We seriously doubt Sony would ditch the waterproofing on its phones, but if they go thinner, they could very well do away with the microSD card slot.
Would you rather have a thin device or one with more features?
via – Phonearena    source:  FutureSupplier