The Woolet Wallet brings brains to your Billfold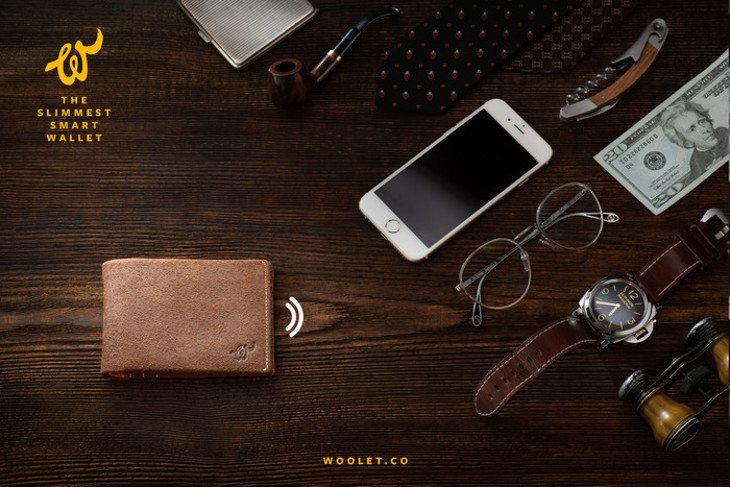 We've seen wearable tech turn up in some interesting places, and every time we think we've seen it all, an interesting new gadget pops up. Such is the case with the Woolet Wallet, a billfold with Bluetooth and a big brain.
The Woolet Wallet is one of those gadgets that make you wonder why we didn't have this years ago. At first glance, it appears to be an ordinary soft leather wallet, but hidden inside are sensors. Those sensors bring a bit of brainpower to the boring old billfold, and will ensure you're never going to lose it again.
You can synchronize your smartphone to the Woolet Wallet, and through the magic of Bluetooth and an app, your phone will ring if you leave your wallet behind. You can set the distance between 20-85 feet will, and there's a distance tracker that can let you hunt down your billfold. No more searching under the couch cushions, unless your cushions are lined with signal blocking material.
Being able to find or track your wallet is handy, but what if you leave your phone behind? Thankfully, that's not an issue as the Woolet Wallet can "ring" and alert you that you've left your phone behind. We'd be remiss if we didn't mention wireless charging. That's right, the Woolet Wallet won't need to be plugged in and they are currently testing heat and body movement for methods of charging. Are you throwing money at the screen yet?
How successful a gadget is can often depend on its price, and while the Woolet Wallet isn't cheap, it's worth its weight in gold if you tend to lose your billfold. Take it from someone that's had to call and cancel credit cards more than once over a lot wallet. Needless to say, people are interested and Woolet.co has raised over $100,000 more than their original funding goal with 25 days left in the campaign at this time.
If you are interested in picking up the Woolet Wallet, there are several different colors and packages available with the cheapest one coming in at $99 for Black with Red stitching. If you want the suave suede brown billfold, it's going to set you back $119. It's more expensive that your typical wallet, but well worth it when you consider what it can do.