Many Sony Xperia devices will not get Android Lollipop update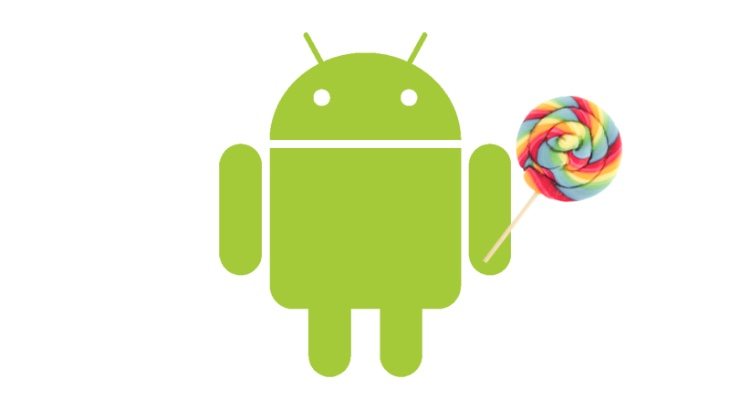 The Android 5.0 Lollipop update is slowly becoming available to a growing amount of device users, but many smartphone and tablet owners are still wondering if and when their devices will receive it. We've been bringing news on this software upgrade for some of the Sony Xperia Z devices but there's bad news for other Sony handset owners. It has now become apparent that many Sony Xperia phones will not get the Android Lollipop update.
Sony announced some months ago that Lollipop would arrive at some point in early 2015 for devices in the core Xperia Z2 and Z3 series, and then last month there were signs that the update could release soon for the Xperia Z3 although it has still not appeared. However, there hasn't been a clear indication of other Sony Xperia devices that would be getting a taste of Lollipop.
Now Sony has officially announced on the company's Twitter account that Lollipop will only be coming to Z series devices. In response to an enquiry from a customer Sony said, "We can advise that the Android 5.0 Lollipop update is going to be released for the entire Xperia Z series only, we do apologise." Thus many Sony mid-range devices that have arrived over the last year or so will never receive the update, despite the fact that most other recent Android smartphones from other manufacturers will do.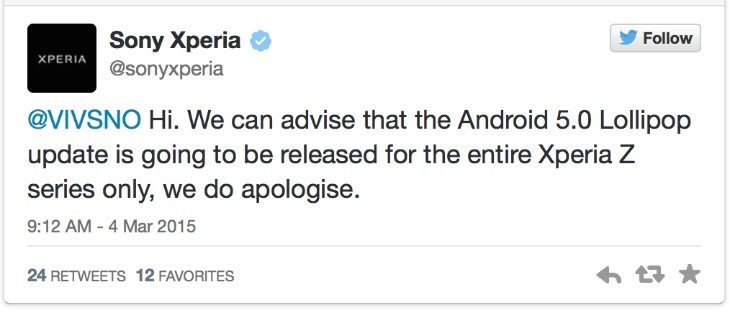 Just some of the devices that we now know will NOT be receiving the Lollipop update are the Sony Xperia E1, Xperia E3, Xperia C3, Xperia M2, Xperia M2 Aqua, Xperia T3 and Xperia T2 Ultra. This is news that will surely disappoint many owners who could be forgiven for thinking that their recent purchases would receive Android updates for at least a while.
We should point out that news issued on company social media channels isn't always 100% accurate so there's a very slim chance this could be false information. However, it turns out that this response has been sent to more than one device user so we'd be inclined to think that it's correct. With this in mind we'd like to hear from readers about this news.
Do you have a Sony Xperia device that is not one of the Z series? Are you dismayed that it looks as though your handset will not be receiving the Lollipop update? Give us your thoughts in the comments box below.
Source: Xperia Blog