Sony Xperia Z3 Android Lollipop update could release this month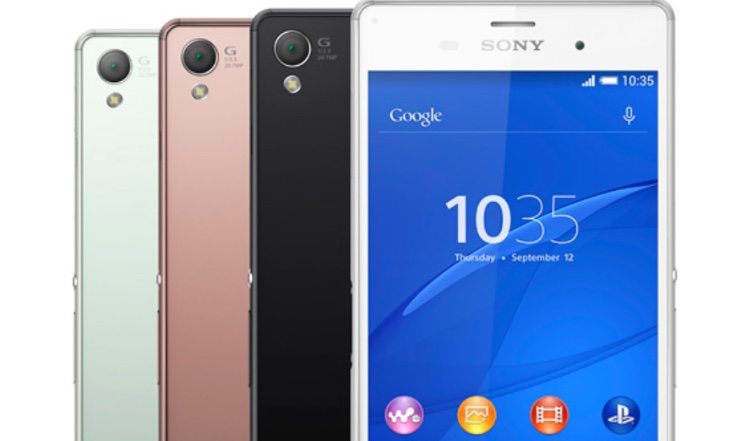 The Android platform has plenty going for it but the fragmentation of the operating system is something that is sometimes criticized. When a major new update arrives it can take many months before it's rolled out to devices in different regions and on different carriers. Android 5.0 Lollipop has been no exception but there is some promising news today that that the Sony Xperia Z3 Android Lollipop update could release this month.
As early as November last year we learned that this update was in testing in beta form for the Sony Xperia Z1, Z2 and Z3, and then in December the company tweeted to say that the upgrade for the core Xperia Z3 and Z2 series would start at the beginning of 2015. Following this, in early January Sony COO Michael Fasulo stated that the Sony Xperia Z3 line would start receiving Lollipop from February. With this in mind many owners have been itching for their first taste of Lollipop this month.
Although news on the update has been rather quiet in the last few weeks there's now a good indicator that the Lollipop update could still appear for the Xperia Z3 in February. It's reported that the Wi-Fi Alliance certified the firmware build for the Xperia Z3 (D6603) on February 16, so the chances are that the update could actually start rolling out very soon. Remember once it starts appearing it could still take a while until all owners of the Z3 receive the upgrade, but at least it still appears to be on target.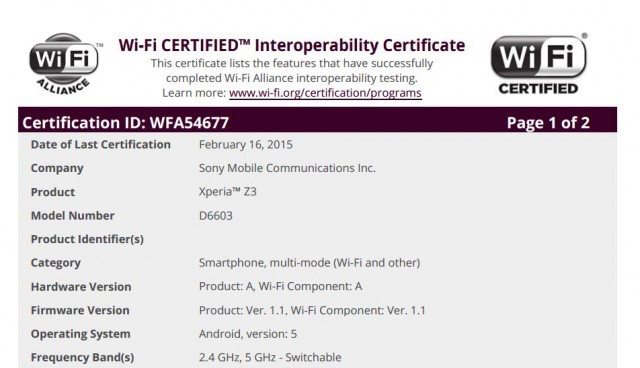 In further Xperia news, while some are waiting for the Lollipop update, others are more interested in the Sony Xperia Z4. There's a chance that this could be unveiled at MWC in the first week in March, but the closer we get to the event the quieter things have become on that score so it's possible that Sony has thought twice about its flagship release plans.
Are you hoping that news of this certification for the Lollipop update for the Sony Xperia Z3 means it will arrive before too much longer? Maybe you wonder why it's taking Sony so long, when other big-name manufacturers such as LG, HTC and Samsung have already starting making Lollipop available for some of their devices?
Source: Juggly.cn
Via: Xperia Blog