International Women's Day 2015 marked with Google Doodle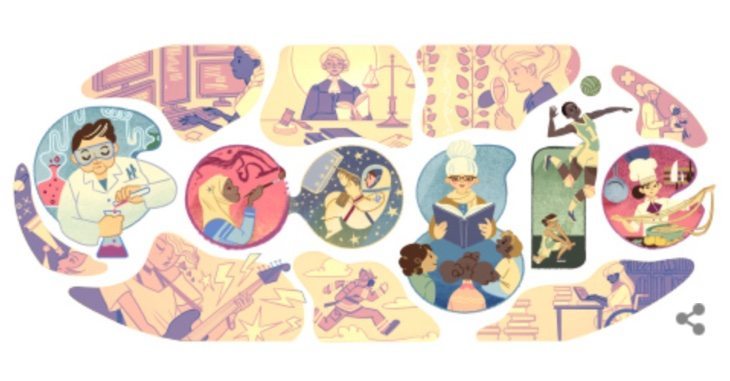 We like to bring news of Google Doodles from time to time, and many readers will know that they are often used to mark an anniversary or special day on the calendar. If you've switched on your device today you may have noticed that International Women's Day 2015 is being marked with a Google Doodle that shows the achievements made by women.
International Women's Day is held on March 8 every year and acknowledges what women across the world have achieved throughout history, as well as promoting gender equality. It is sometimes known as the United Nations (UN) Day for Women's Rights and International Peace. Different events will be held worldwide to mark the occasion and note women's contribution to economics, politics and social achievements, and this year's theme is "make it happen."
Google has chipped in with the special worldwide Google Doodle on its home page and tags it with the words "Happy International Women's Day!" This is not the first time that Google has celebrated International Women's Day, and the Doodle this time around depicts different jobs that at one time were traditionally the reserve of men.
The doodle is made up of a montage of smaller images showing women in different careers, so for example we can see a female judge, scientist, firefighter, doctor, and so on. You can get a closer look at the Google Doodle in the short YouTube video that we've embedded below this article, and we think Google has made a nice contribution towards observing the day.
We'd like to know what you think of today's Google Doodle to mark International Women's Day 2015, so we welcome your comments.