Liverpool FA Cup lineup, team news, live score vs Blackburn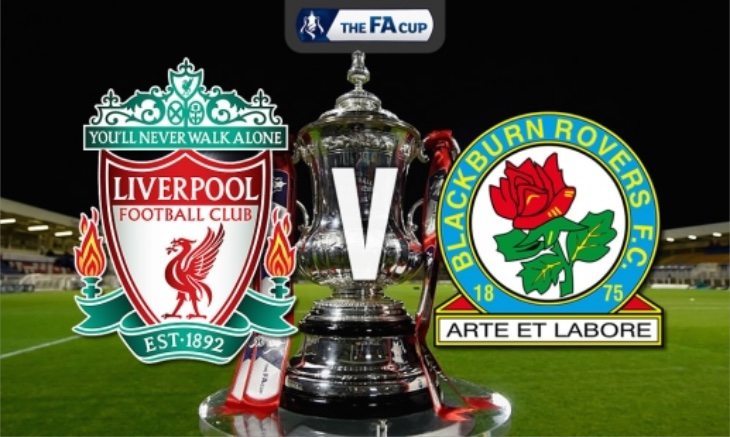 Quarter-final FA Cup action is taking place today with Liverpool vs. Blackburn, and Reds fans may want the latest breaking news, team info and more for this important fixture. Steven Gerrard could be returning but is not guaranteed a place in the starting lineup, while Daniel Sturridge looks certain after scoring in Wednesday's match. If you want to be kept in the know about the Liverpool FA Cup lineup, team news, live score vs. Burnley and more, then why not check out a free app for Android and iOS.
Liverpool FC is on a roll right now, winning 8 of the last 10 games with the other two resulting in draws. Having no recent defeats must have bolstered the confidence of the team and there will be plenty of anticipation for today's match. We've previously informed readers about some of the 'Alarm' football apps in the series but we haven't mentioned the Liverpool version before. As it's free you might want to check it out for today's game against Blackburn Rovers to see what it has to offer.
The Liverpool Alarm — News, Live Commentary, Standings and More for your Team app has plenty to offers users. On the opening page of the app you'll see a countdown to the time of the next match, in this case 4 hours, 55 minutes, 4 seconds… you get the picture! It gives the fixture details, date and time (in this case kickoff is 4pm), all to the accompaniment of Liverpool chants. You can also receive an alarm ring 30 minutes before kickoff, to give you a reminder if you're not at the match in person or want to get in front of a TV.
Hitting the alarm clock icon in the bottom right corner then takes you in to more features. These include breaking news about the club gathered from a variety of resources, a Twitter feed, standings, transfer rumours, results, live scores and more. An example of recent news articles includes a preview for the Liverpool and Blackburn match today with team news, potential lineup info and more.
The suggested lineup and formation for today includes Daniel Sturridge, Adam Lallana and Philippe Coutinho with Simon Mignolet in goal, while we could see a return for centre-back Mamadou Sakho. If you want to try out the iOS Liverpool Alarm app it's available from iTunes and compatible with iPhone, iPod touch and iPad. The Android version of the app is available to download from Google Play.
We'll remind readers that this is a free app so you have nothing to lose by giving it a whirl. If you download it to use for Liverpool vs. Blackburn today we'd like to hear your thoughts. Would you recommend this Liverpool app to other Reds fans or not? Drop us your comments in the box below.