Angry Birds Under Pigstruction enters Soft Launch on iOS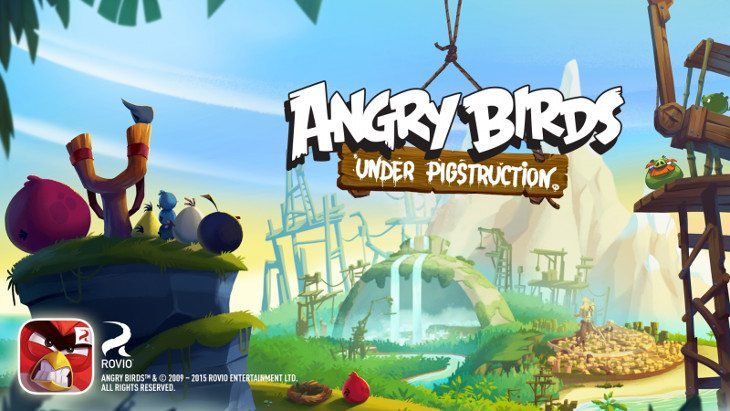 Rovio has put out a slew of games since the original Angry Birds first graced our mobiles. Those birds have come a long way in a short time, but it's been a while since we had a "true" Angry Birds game. That's going to change in the very near future as Rovio has just unleashed Angry Birds Under Pigstruction in soft launch mode for folks on iOS.
Angry Birds Under Pigstruction takes the formula that made the original so popular, and spruces it up with new graphics, tunes, and spells. The gameplay appears to stay the same for the most part, but the new additions will freshen things up without irking the company's massive fanbase.
Multi-Stage levels are one of the new features of Angry Birds Under Pigstruction, and it's actually much cooler than it sounds. As you're picking off the piggies, another group of pigs will build additional parts of the levels to better defend themselves. That will certainly make things a bit more difficult, but Rovio will even things out with bird selection and spells.
Using whatever bird climbs into your slingshot is going to be a thing of the past with Angry Birds Under Pigstruction. The game will allow you to pick which bird you're going to fling, and the more destruction you cause, the more chances you get. The spells sound pretty interesting as well, and some of the ones mentioned include blizzards, chili's, and magical ducks.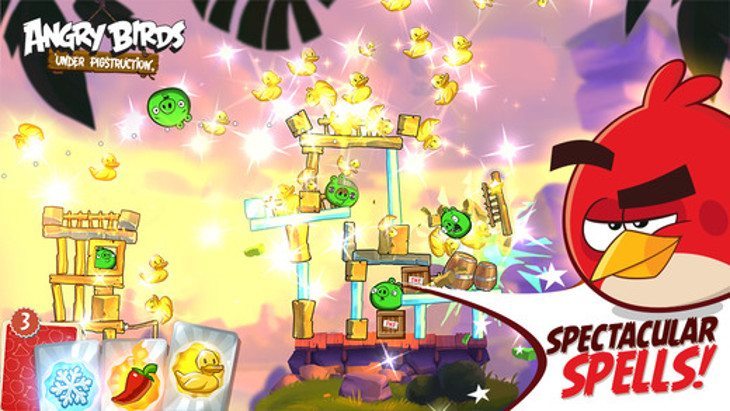 At this time, only folks with access to the Canadian App Store will be able to try Angry Birds Under Pigstruction as it's currently in a soft-launch for that region. We could see the game arrive in other regions like Australia and New Zealand as well if Rovio decides to open things up, otherwise we'll have to wait until later this year to see Angry Birds Under Pigstruction in all its feathered glory.