Apple Watch Event world times and live stream details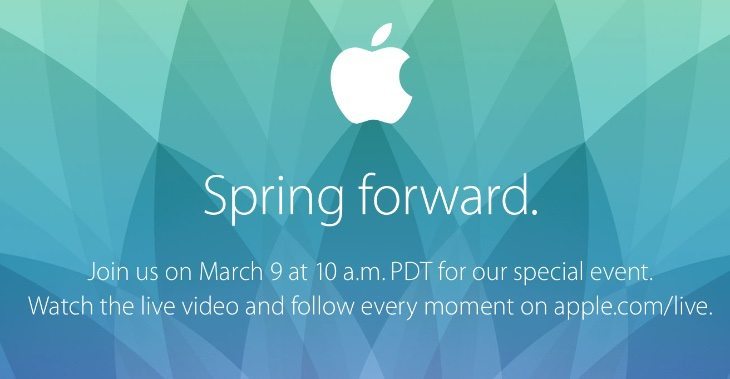 Today there should be plenty of excitement for Apple device enthusiasts, as the company is set to cough up further information on its smartwatch, the Apple Watch. It seems an age since we first started hearing rumors of this device and Apple first unveiled it in September last year. Now we expect much more to be revealed ahead of its expected release in April. If you want to follow developments as they happen, we have Apple Watch Event world times and live stream details.
We'll start with the time of the event, and it all kicks off in San Francisco at 10 am PT on Monday 9th March, that's 1pm ET. The event has been dubbed 'Spring Forward' as the clocks will just have gone forward an hour in the US, hence there is only a 7 hour difference between San Francisco and London rather than the usual 8 hours. That means the equivalent times for the event for some other regions are 5pm if you're in the UK, 6pm in Paris, 7pm in Johannesburg, 8pm in Moscow, or 10:30pm for New Delhi.
We can do better than that though, as we've created an Event Time Announcer on timeanddate.com. The image below shows this, and you will be able to see the right time for the start of the Apple Watch event for wherever you are in the world. As you can see, for most people it takes place on Monday but because of the time differences for some regions it will actually be Tuesday. For instance the event kicks off in Sydney at 4 am on Tuesday, or 2am for Tokyo and 1am for Hong Kong.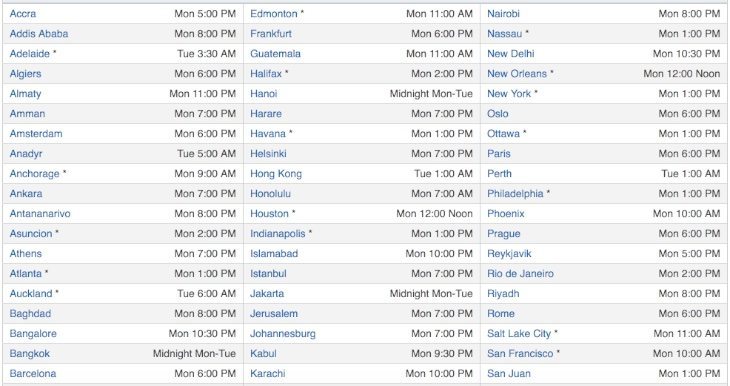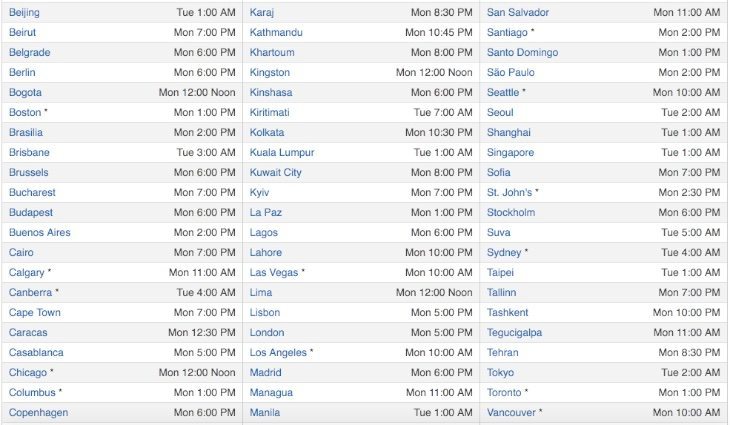 Now we'll get on to live streaming for the event. Apple is showing live video at this apple.com page. There are a few restrictions though. The streaming only works on Safari 5.1.10 or later on OS X v10.6.8 or later, or for iPhone, iPod touch and iPad it will work on Safari on iOS 6.0 or later. Alternatively you can live stream via Apple TV 2nd or 3rd gen on software 6.2 or later.
Apart from much-awaited details of Apple Watch including pricing and a firm release date, Apple could also be revealing a refreshed MacBook Air and Apple TV. As a reminder on the Watch, it will come in three models at different prices and interchangeable watch straps. We already know that the base price will be $350 but hopefully fuller information will be announced. Thankfully there's not too much longer to go until we should find out more.
Have you been waiting for the complete lowdown on the Apple Watch? Are you a potential customer for this new wearable technology device or are you still unsure if it will catch on? Let us know with your comments.