Apple Watch price and release date are official ahead of April launch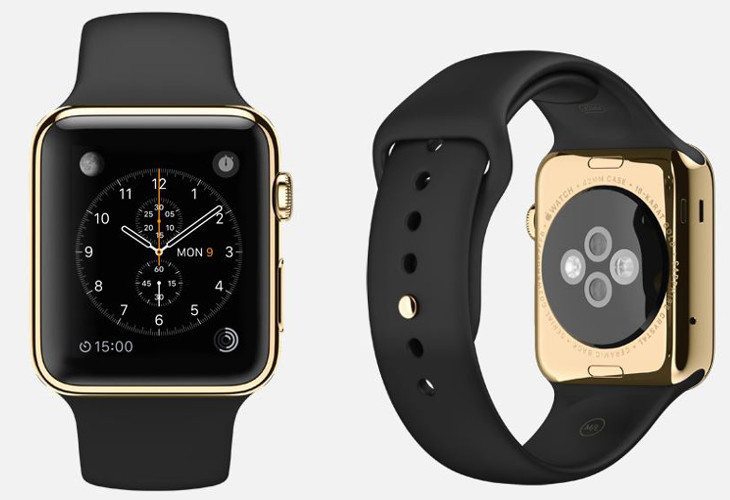 Apple finally unveiled the Apple Watch an event this afternoon, and while we already knew quite a bit about it, we weren't exactly sure of the Apple Watch price or when it would hit the streets. Both of those questions have been answered, and you'll want to start saving now if you have the Gold Apple Watch is on your radar.
The Apple Watch release is going to bring three versions of the smartwatch to the masses initially with the Apple Watch, Apple Watch Sport, and Apple Watch Edition. All three of the smartwatches will be available in two different sizes as well with a smaller 38mm model and on geared more towards the guys at 42mm. As you'd expect, the Apple Watch price is going to vary considerably depending on which watch you choose.
First up, is the Apple Watch Sport which will be the cheapest of Apple's wearables. The 38mm Apple Watch Sport price is listed at $350 while the larger 42mm model will set you back $400. If you want something a little less sporty, and a lot more expensive you can opt for the Apple Watch which starts at $550 for the 38mm version. That price can go up to $1,050 depending on the band you choose and the 42mm Apple Watch will go for between $600 – $1,100.
Both the Apple Watch and Apple Watch sport prices are higher than the most popular Android Wear smartwatches, but those prices are nothing compared to the Apple Watch Edition. This will be Apple's crown jewel, and you can purchase a nice used card for the price of the wearable. The 18-karat gold Apple Watch Edition price starts at $10,000. That price is rumored to run up to $20,000 depending on the band, and a Platinum version may arrive at a later date.
The Apple Watch is actually a bit more expensive than we initially thought it would be, but it's going to sell well, and you will see a lot of folks sporting them over the next few years. That said, it will be interesting to see if Apple brings the price down in 2016 as we expect the market to be flooded with wearables by then.
As for the Apple Watch release date, pre-orders are set to begin on April 10th with the first units set to ship out on April 24th. The Apple Watch will launch in the United States, UK, France, Germany, China, Japan, Canada, Hong Kong and Australia.