Samsung Galaxy J1 vs Galaxy Core 2 specs showdown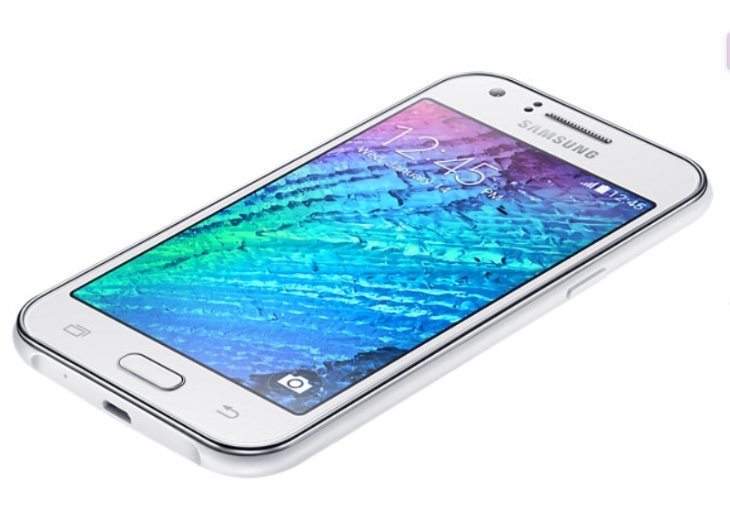 There is no lack of smartphones available for the budget end of the market these days, and not long ago Samsung introduced the Galaxy J1 that released last month. The Galaxy Core 2 has been immensely popular in some markets since its release last year, and is a good rival for the J1. With that in mind we're bringing you a Samsung Galaxy J1 vs. Galaxy Core 2 specs showdown so that you can see how they compare.
We're considering the dual SIM handsets and it's worth pointing out that for the purposes of this rundown we're detailing specs and more for the Galaxy J1 3G version, although it is also available in a 4G model with an upgraded processor. The Galaxy Core 2 (or Core II) is only available in a 3G model. When it comes to pricing we're going to give prices for the market in India, as this is a popular market for these two phones. Generally though, they will be pretty close in pricing for other regions.
Processors
The Samsung Galaxy J1 has a 1.2GHz Spreadtrum dual-core processor with Mali-400 graphics. The Galaxy Core 2 has a 1.2GHz quad-core processor although the chip and graphics are unspecified.
Display
The J1 has a 4.3-inch display with resolution of 800 x 480 and 217 ppi. The Core 2 has a 4.5-inch display with resolution of 800 x 480 resulting in 207 ppi.
RAM and Storage
There's 512MB of RAM for the Galaxy J1, and 4GB of internal storage that can be expanded to 128GB via microSD. The Core 2 has 768MB of RAM and 4GB of internal storage, this time expandable to 64GB.
Camera set-up
Both phones have a 5-megapixel rear camera with autofocus and LED flash. However, the J1 takes 720p video capture while the Core 2 has 480p video capture. As well as this the J1 has a 2-megapixel front-facing camera while the Core 2 has a VGA front-facing unit.
Battery
The Galaxy J1 has a removable 1850 mAh battery while the Core 2 has a removable 2000 mAh battery.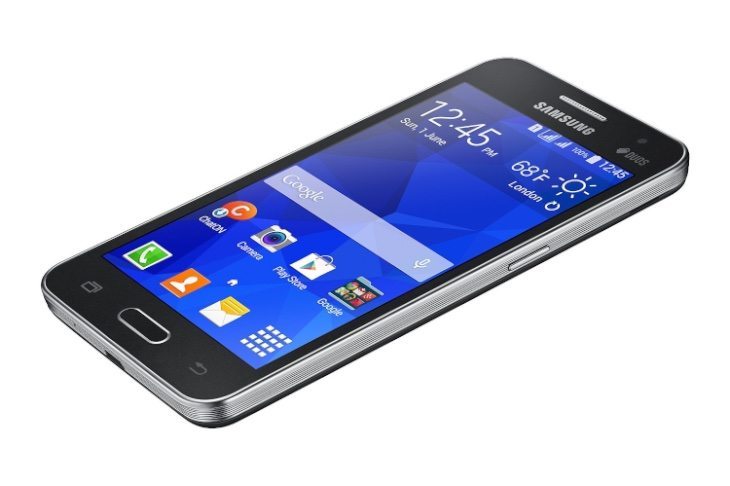 Connectivity
Both phones support 3G, WiFi 802.11 b/g/n with WiFi Direct and DLNA, Bluetooth 4.0, GPS and microUSB 2.0.
Operating System
The Galaxy J1 (pictured below) runs Android 4.4.4 KitKat while the Core 2 (pictured above) runs the slightly older Android 4.4.2 KitKat.
Dimensions and Weight
The J1 measures 129mm x 68.2mm x 8.9mm and weighs 122g. The Core 2 measures 130.3mm x 68mm x 9.8mm and weighs 138g.
Price
There's really not too much in it here. The Galaxy J1 3G model is priced from around Rs. 7,400 at the moment on Amazon India. The Galaxy Core 2 can be found from around Rs. 7,000 depending on retailer.
Buyers of either device will want to take their personal preference of design into account, but as the pricing is so close that won't be a major factor in any decision between them. The Galaxy J1 has the advantage of better camera capabilities, a higher level of expandable storage, and is slightly slimmer and lighter. On the other side of the coin the Galaxy Core 2 has a quad-core processor, larger display, more RAM, and a higher capacity battery.
You'll need to work out which aspects are more beneficial to you when making your choice. Once you've thought about it we'd like to hear from you. Will you buy either of these Samsung smartphones? If the answer is yes will it be the new Galaxy J1 or the older Galaxy Core 2?