D-Link announces the D-Link D100 tablet for India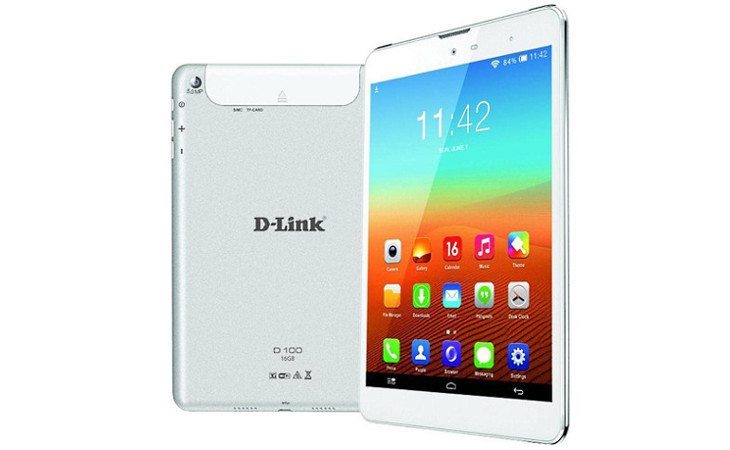 If you own a PC, you have probably heard of or used one of D-Link's products — they're pretty popular. Apparently, the company also makes tablets and they've just announced the D-Link D100 which has landed in India.
The D-Link D100 is an Android tablet made by a company best known for accessories like routers, but that doesn't mean it has nothing to offer. Actually, it has one feature a lot of other tablets lack as the D-Link D100 is a voice-calling slate. We're not sure how comfortable it will be, but you will be able to make calls from the large slate if you wish.
In regards to the specs, the D-Link D100 will sport a 7.85-inchpanel with a resolution of 1,024 x768. The processor manufacturer is unknown, but it's listed as a 1.3GHz quad-core chip with a Mali-300 MP2 GPU. You'll get 16GB of expandable storage to work with as well, and the camera combo clocks in at 5MP/2MP. Rounding things out for the D-Link D100 are 3G, Wi-Fi, Bluetooth, GPS/A-GPS, a 4,000mAh battery, and Android KitKat 4.4.
If the D-Link D100 sounds like your cup of tea, you can pick one up from several different retailers in India. At this time, eBay has the slate for Rs. 12,534 or you can pick it up at Snapdeal for Rs. 13,304 or Flipkart for Rs. 13,545.
What do you think of D-Link's first Android tablet?
via – Gadgets NDTV