Original Moto G Android 5.0.2 Lollipop update arriving for UK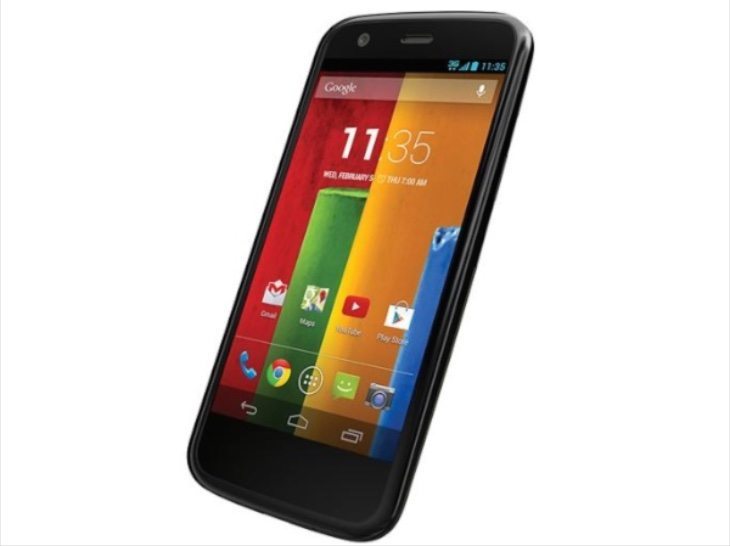 The Android 5.0 Lollipop update seems to be taking an age to roll out for many devices, and newer smartphones often receive these kinds of software upgrades before older devices. However, if you're in the UK and have the first-generation Moto G (2013) there's some good news today, as the original Moto G Android 5.0.2 Lollipop update is now arriving for the UK.
We've already seen some other Motorola handsets receiving the Lollipop update, and soak tests have been going on for some time using different Lollipop builds such as 5.0, 5.0.1, and 5.0.2. There has also been evidence of Android 5.1, which Google officially announced just yesterday. Recently Motorola issued news that Android Lollipop would soon arrive for the first Moto G, and it's reported that this is now appearing for users of the device in the UK.
The 2013 Moto G X1032 model is now receiving 5.0.2 Lollipop as an OTA (over-the-air) update, and although notifications don't seem to be appearing just yet, we're told that some users who have manually checked have been lucky enough to receive it. Owners of the device may be pleased to hear that the update being pushed is out is Android 5.0.2 as this should offer more stability than earlier Lollipop builds.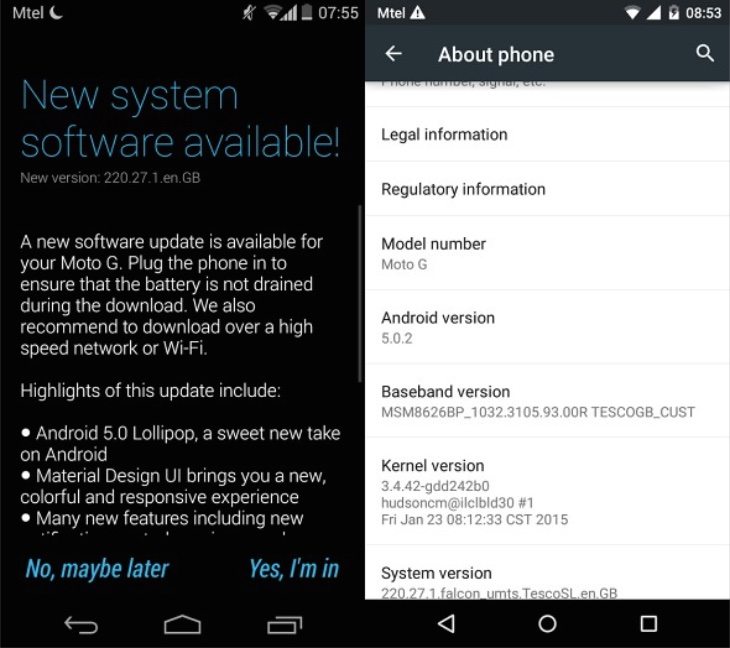 Lollipop will bring plenty of new features, performance optimizations, and improvements to your Moto G, so it may well feel like having a new phone. We'd like to hear from readers about the Lollipop update for the first-gen Moto G so do drop us a comment in the box below.
Are you one of the first UK Moto G (2013) owners to have received the Android 5.0.2 Lollipop update for your device? If so, what do you think about the changes it brings to your smartphone?
Source: GSMArena