HTC One M9 64GB model tipped for later release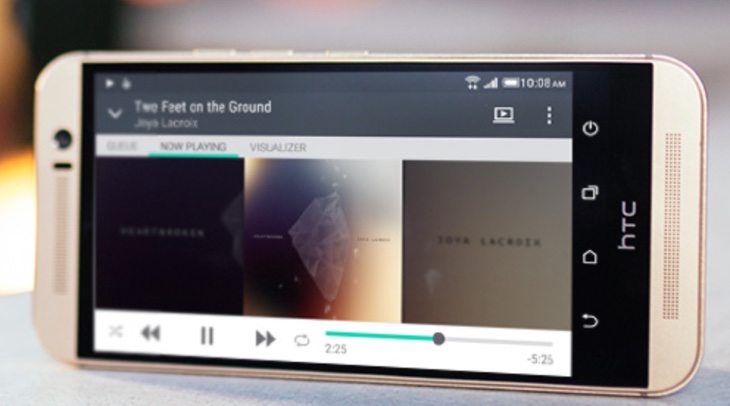 At the beginning of the month HTC made its new flagship smartphone official. The One M9 is heading for a release later in March and following the success of others in the line is likely to see plenty of demand. It was announced in only one model for internal storage, at 32GB. However, an HTC One M9 64GB model is now being tipped for a later release.
When the HTC One M8 launched last year there were two storage models on sale, both expandable to 128GB via microSD. Some potential buyers may have been surprised then that only a 32GB model of the One M9 was introduced. Although this is still expandable to 128GB we might have also expected a higher storage model alongside it.
Now well known leaker @LlabTooFeR has tweeted to say, "Interesting fact, M9 will be have 64gb edition as well. It will be available later this year in some regions." While this hasn't been confirmed by HTC so we should treat this as rumor, we have to point out that this leaker very often comes up with reliable information about upcoming HTC products.
It seems likely that if the 64GB One M9 does arrive it will be priced at around $50 to $100 higher than the 32GB variant. From what the leaker says it looks as though any 64GB model that appears will only be introduced for some markets, although which ones is a mystery at this point. With this in mind it may be difficult for some buyers to decide whether to purchase the 32GB One M9 on release or wait for a possible 64GB version.
You can see much more on the HTC One M9 in our previous articles here. These include our launch article, specs comparisons with other handsets, release information and more. Would you rather purchase an HTC One M9 64GB storage model than the 32GB One? Let us have your comments on this.
Source: LlabTooFeR (Twitter)
Via: Phone Arena