Samsung Galaxy S6 Avengers Edition being considered by Samsung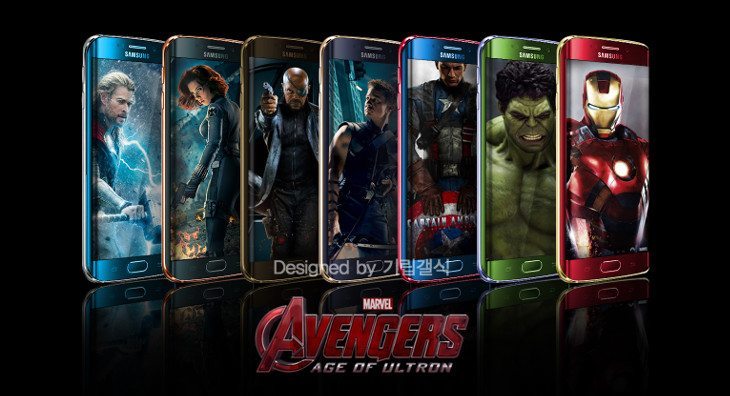 One of the hottest smartphones on the planet hasn't even hit the streets yet, and the same can be said for the biggest movie of 2015. The Samsung Galaxy S6 was just announced by Samsung, and the Avengers 2 won't arrive until May 1st. What do they have in common? A lot actually, if these new Samsung Galaxy S6 Avengers edition smartphone rumors pan out.
We've covered plenty of concept smartphones, and the Samsung Galaxy S6 was even a recent target through Samsung Norway. The renders you see below aren't nearly as farfetched as some concepts we've seen, but if you are a comic fan, they are probably much, much cooler. The Samsung Galaxy S6 Avengers editions were put together by Jang Yunseong, and all we can say is wow…
As you can see from the renders, the Samsung Galaxy S6 Edge is used for the Avengers edition, and all the (current) Avengers are represented. That means we've got the Hulk, Iron Man, Captain America, Hawkeye, Nick Fury, Black Widow, and Thor. Each hero's handset is represented by their main color as well, so the Hulk will have a green casing, Iron Man has red & gold, etc… Before you get too excited, you'll want to remember that these are renders, and not an official product. That being said…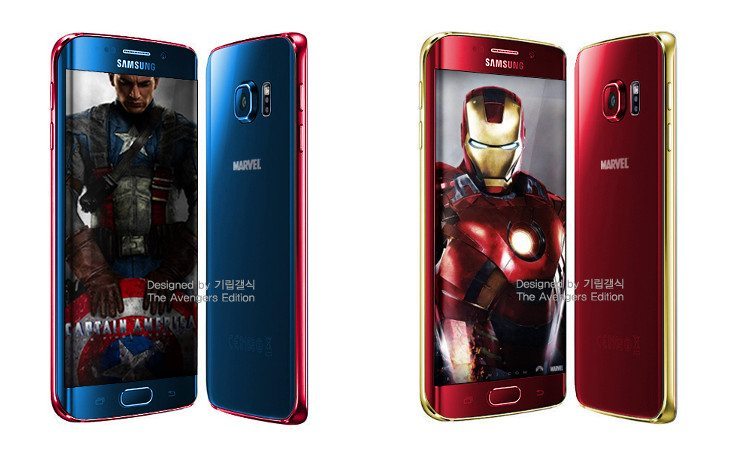 The tweet sent out by Yunseong, says that Samsung Korea is considering producing the handsets as an obvious tie-in to the Avengers 2. While the smartphones may seem a bit gimmicky by some, there are millions upon millions of comic book fans out there. If Samsung doesn't overproduced the Samsung Galaxy S6 Avengers editions, they would sell very well and definitely get the company's flagships some extra attention. Rest assured, if anything comes of this, we'll be back with the scoop.
Would you like to see Sammy produce Avengers themed smartphones?
via – SamMobile   source:  Seeko.co.kr