Android Game of the Week: Outwitters 2.0

It was a huge week for mobile gaming, and picking the best of the bunch certainly hasn't been easy. From hunting in Dungeons to playing Ping Pong, a lot of slick games were released, but one stood out a bit more than the rest due to its quirkiness. It's called Outwitters 2.0, and it touched down on Google Play this week after spending some time on the App Store.
Outwitters is a game iOS gamers may be familiar with, and it recently received a whopper of an update that took the game to version 2.0. The Android port is of Outwitters 2.0 as well, so both platforms are currently up to date. That's a good thing as Outwitters is one of a handful of game that actually lets folks from Android and iOS play together.
In regards to the Gameplay, Outwitters is a turn-based strategy game that puts you in control of an army of quirky creatures. The object is to take out your opponent's base before yours gets destroyed, and the matches take place on "Hex" style stages. Your moves are limited, so you'll need to choose how you'll want to spend your points each turn, and you can duke it out one on one, or in two on two combat.
Outwitters is a free game, but uses the freemium model so you will have to purchase something if you want the full experience. You can test the game out as it stands, but your matches are limited until you buy something from the shop. That said, if you dig the game it's well worth an IAP although the pricing model could use some adjusting.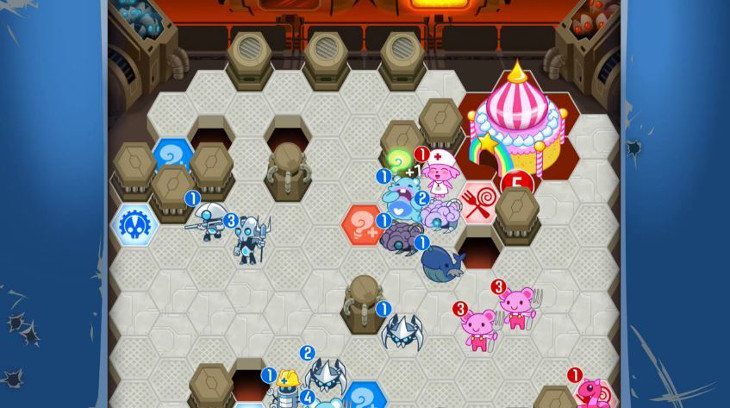 If turn-based games are your cup of tea, Outwitters is a game you'll want to check out. It's different, and much tougher than it looks based on those cute graphics. How tough will depend on your opponent of course, but I will admit ranked matches have not been a walk in the park. If you're ready to kill the rest of your day, hit up the link below and pick up Outwitters 2.0 on the Play Store.