Lumia 640 and 640 XL prices and release dates for UK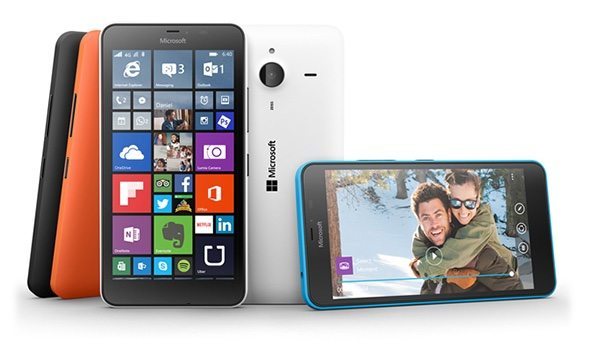 The Microsoft Lumia 640 and Lumia 640 XL were both made official earlier this month and as Lumia smartphones they are already attracting plenty of interest. They are releasing to different world regions over the coming weeks and now we have some news for UK buyers. We have details of Microsoft Lumia 640 and 640 XL prices and release dates for the UK.
You can see full specs on either of these handsets in our previous articles for the Lumia 640 or Lumia 640 XL at the links provided. These include our launch article and some comparisons with other phones such as the Lumia 535, Lumia 730 and more. The Lumia 640 and 640 XL are now available to be pre-ordered directly from the Microsoft Store UK.
Although the prices in Euros were announced at MWC 2015 we now know the confirmed UK pricing for both phones. The Lumia 640 is priced at £169.99 including VAT while the Lumia 640 XL has a price tag of £219. As well as this we now know precise release dates as the Lumia 640 is listed with availability from April 7th while the 640 XL release date showing is April 28th.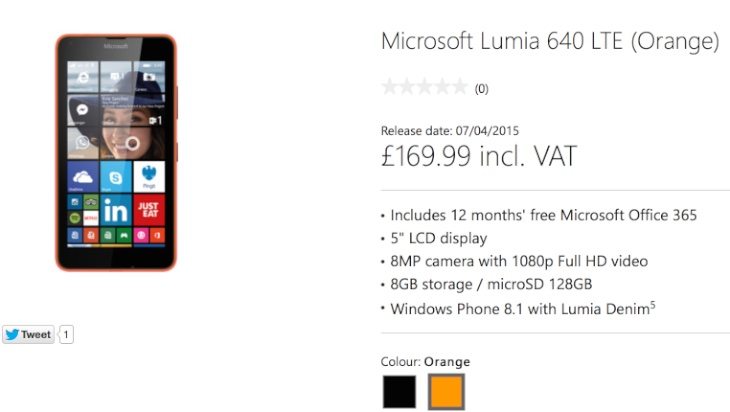 The above prices are for the models of these phones that have 4G LTE connectivity. You can pre-order the Lumia 640 at this Microsoft product page, and it's listed in black or orange colour options. If you want the Lumia 640 XL you can head to this Microsoft product page where it's listed in black, cyan, orange or white colours.
Are you tempted by either of these new Microsoft Lumia smartphones? Is your choice the Lumia 640 or Lumia 640 XL and will you pre-order this device? Drop us your comments in the box below.