LG G4 display size touted as 5.6-inches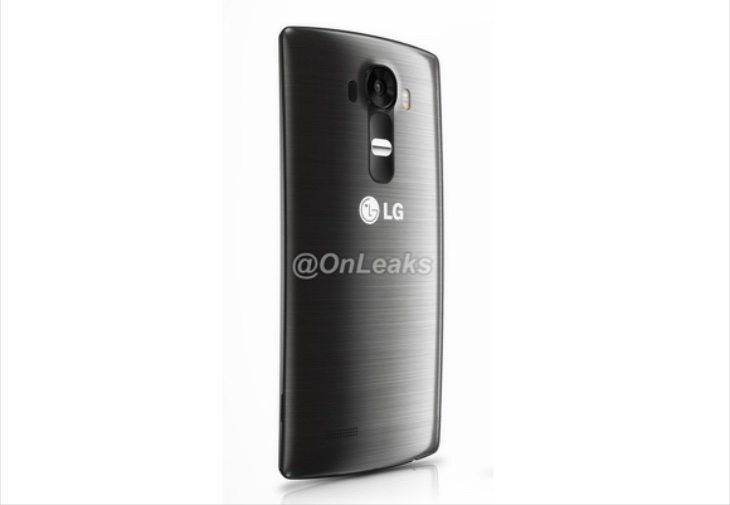 We've recently seen big-name flagships such as the Samsung Galaxy S6 and HTC One M9 made official, but others are still waiting for the LG G4 and Sony Xperia Z4. There have been numerous leaks about the LG G4, which is rumored for a launch in April, but so far we hadn't seen many indicators of the screen size. Now the LG G4 display size is being touted as 5.6-inches.
Recently some leaked renders of the LG G4 have emerged and now the same source has supplied news about the size of the display. Obviously this is unconfirmed but it's interesting to see a size finally appear, although we note that the source says that it "looks like" it has a 5.6-inch display rather than it definitely does. If accurate, this will be slightly larger than the LG G3 display that measures 5.5-inches.
There has been a lot of speculation about the display resolution of the upcoming G4 and leaks have suggested it could have a 3K display rather than the 2K (QHD) display that was introduced on the LG G3 last year. The latest leak about screen size doesn't tell us anything more about the resolution though.
Further rumored specs for the G4 include a Snapdragon 810 processor, 3GB of RAM, and a 16-megapixel rear camera, although none of this is confirmed at this point. Thankfully it shouldn't be too much longer until the phone is made official and we have all of the finer details.
Interestingly, it certainly looks as though LG has a lot of faith in the upcoming flagship. It's reported that LG hopes to sell around 10 million of the LG G4, and that's a big rise from the 6 to 7 million figure for the LG G3. What are your thoughts on a possible 5.6-inch display for the LG G4? Let us have your comments on this.
Source: @OnLeaks (Twitter)
Via: GSMArena