Bangladesh vs India World Cup Cricket news and live scores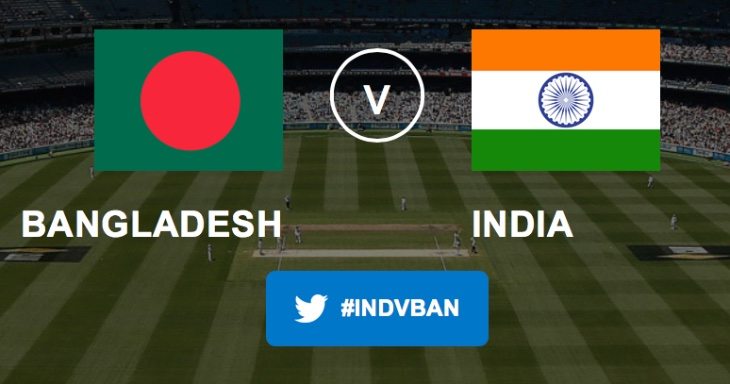 The Cricket World Cup 2015 is progressing nicely and tomorrow sees India meet Bangladesh in the quarter-final stages. The clash takes place in Melbourne on March 19th and captains MS Dhoni and Mashrafe Mortaza and their men will be battling it out. For Bangladesh vs. India World Cup Cricket live scores and news we'd like to suggest a free app that's available for Android and iOS devices.
Live Cricket Scores — Cricket Worldcup 2015 Edition is the name of the iOS version of the app while the Android version is called Live Cricket Scores & News. The app on both platforms was updated this month bringing more social interaction. It will offer live ball-by-ball cricket scores for the Bangladesh and India meeting and of course other matches in the 2015 World Cup. Users can also receive notifications if they choose.
Other features include live chat and commentary, and one of the major highlights of the app is the social engagement with other cricket fans. Users can share pictures, videos and files and connect with friends from within the app via Facebook and Twitter. The update brought Cricket Companion V with new look and features including Stadium, Crowd, Pavilion and Social. Stadium means that you don't need to miss anything when you're on the go, while the Pavilion feature enables you to chat with a group of friends.
The Live Cricket Scores app for iOS devices can be downloaded from iTunes, and as we said before this is a free app so well worth taking a look at. The app is compatible with iPhone, iPad and iPod touch running iOS 6.0 or later. If you want Live Cricket Scores and News for Android you can download it from Google Play and it suits devices running Android 2.3.3 or later. It's worth noting that this app has received plenty of praise in user reviews.
Tomorrow we'll be able to see the likes of Suresh Raina and Virat Kohli for India while the Bangladesh XI will see Mushfiqur Rahim and Shakib Al Hasan in action, and we think this really could be a quarter-final to remember. With the next fixture of the CWC 2015 fast approaching, we'd like to know if you will download this app for the latest on the Bangladesh vs. India match?