Barcelona vs Manchester City news, livescore, cards, lineups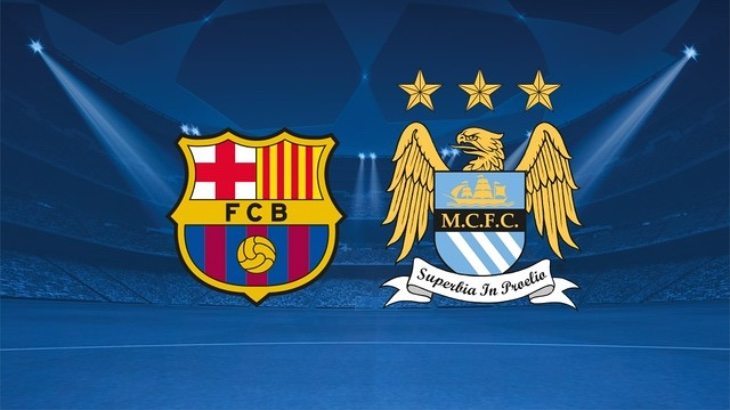 If you're following the UEFA Champions League you will know that action today includes FC Barcelona and Man City at the Nou Camp. The kickoff time is 7:45pm and in the first leg it was Luis Suarez who scored twice for Barça with Sergio Aguero getting one back for the Sky Blues, and Lionel Messi fluffing a penalty chance. For today's Barcelona vs. Manchester City match we have details of how you can get news, livescore, cards, lineups and more with the League Live app.
The two teams will be playing for a place in the quarter-finals of the Champions League and if you can't be watching and want a good way of keeping informed about the game as it happens, you might like to check out this free iOS app for iPhone, iPod and iPad. The full title of the app is League Live — Soccer LiveScore for 2014-2015 Euro Football Champions Cup and it covers the Champions League.
This app will bring you the latest news whether you're a Barcelona or Man City FC supporter, or you may also want news on the Borussia Dortmund vs. Juventus match that is also being played this evening. It features match reviews, live text broadcasts with images and videos, match schedules, group stage rankings, and top scorers.
Users of the app can also receive notifications for their favourite teams in the tournament, so you'll get details of kickoffs, goals scored, cards, results, and more. When you head into the app you'll see sections for the main feed, matches, teams, and more. If you head to the team section you'll see all of the teams involved in the tournament with details of matches played and lineups, tables, and team listings including players in the squad and head coach.
Taking a look at the Barcelona and Manchester City match for today there's also a countdown to the kickoff. With starting lineups potentially including the likes of Andres Iniesta and Neymar as well as Joe Hart and Wilfried Bony, this has the makings of a fantastic match, so why not use this free app to keep up with the action. You can download the League Live iOS app from iTunes where it's compatible with devices running iOS 7.0 or later.
Will you try this Champions League app for the Barcelona vs. Man City match? We'd like to hear from Barcelona and Manchester City fans with predicted results for the outcome of this game, so do drop us your comments in the box below.