The Family Guy: The Quest for Stuff Star Trek event is live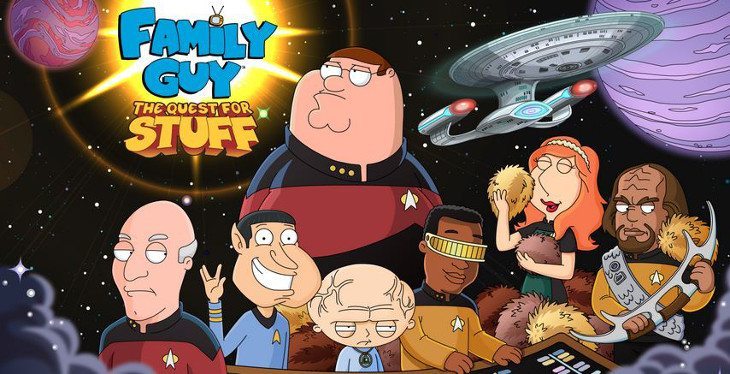 To say Family Guy: The Quest for Stuff is a popular game would be a bit of an understatement. Tinyco's game has racked up well over 10,000,000 downloads on Android alone, and we've seen several themed updates and events since its inception. The latest one, may just turn out to be the greatest one as a massive Star Trek event has arrived.
The Quest for Stuff Star Trek update has landed on mobiles, and it is by far the most massive update yet. The worlds of Star Trek and Family Guy have converged, and it's the stuff of nerdy dreams as it's complete with voice acting from the cast. We assumed Picard would be on board considering his affiliation with American Dad, but you may be surprised by some of the other famous voices.
Riker and Data will also lend their voices to the "Boldy Going Nowhere" event, and Captain Kirk is said to make an appearance as well, but there's been no word on any other cast members outside of the Enterprise crew. As for the gameplay, you'll go on "missions" to take on enemies and collect resources while aboard the USS Enterprise. Â Needless to say, Trekkies should be pleased.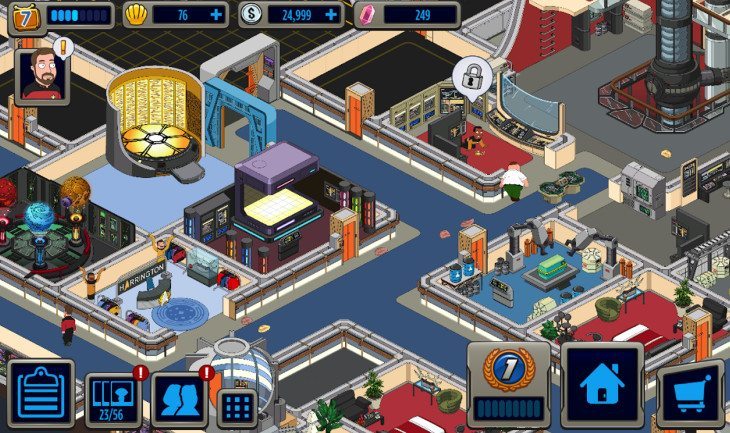 We haven't had a chance to go hands-on with the Boldy Going Nowhere update, but it's a great way to pay tribute to Trek while bringing some new fans to the fold. The game is free to download on Android and iOS, so it won't cost you a penny to get your Star Trek on, but it is a limited time event that will come to an end on April 30th.