Samsung Galaxy S6 Edge vs S5 vs iPhone 6 speed tests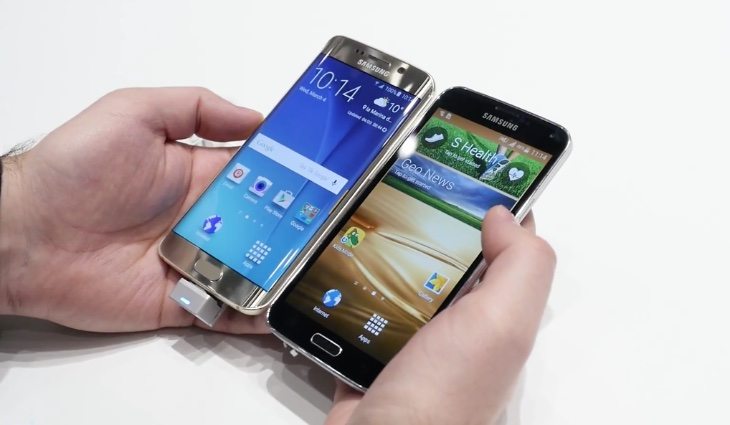 Samsung recently unveiled its new flagship the Galaxy S6 alongside the Galaxy S6 Edge. The phones have a premium build and today we're concentrating on the Edge version with its dual curved edges. It will release next month and faces competition from Apple's iPhone 6 and also the Galaxy S5 flagship from last year, so we thought readers might find some Samsung Galaxy S6 Edge vs. S5 vs. iPhone 6 speed tests of interest.
It can be entertaining to see how the latest and greatest compare with other top handsets. The Galaxy S5 released in April 2014 and the iPhone 6 hit the shelves in September 2014, and it can be amazing to see how smartphone specs can move on in just a few months. The Galaxy S6 Edge is powered by an Exynos 7420 octa-core processor, so this is a handset that should be able to cope with virtually anything you can throw at it. It has a 5.1-inch Quad HD resolution display and 3GB of RAM, and it will release running the Android Lollipop operating system with a trimmed down version of Samsung's TouchWiz.
If you scroll further down this page you'll see that we've embedded two videos. The first YouTube video from Phone Arena shows the Galaxy S6 Edge up against the Galaxy S5 in a hands-on speed look. The reviewer is holding both handsets alongside each other and begins by showing which one can be woken up first from standby. The Galaxy S6 Edge appears slightly faster here but there's not too much in it. The video then goes on to show various apps being opened up, such as the Phone application, Contacts, Music Player, Camera and more.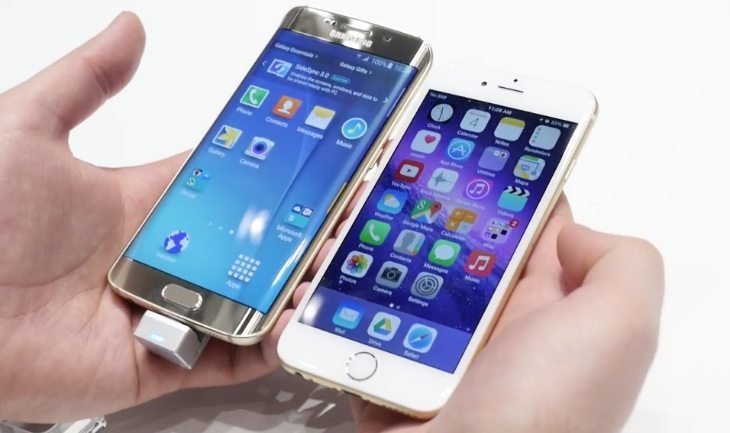 We're not going to go through the results of each, as you'll be able to see for yourself when you take a look at the video. The second YouTube video is the same kind of testing but this time with the Galaxy S6 Edge vs. iPhone 6. Again you'll see various apps being opened up to see which is fastest. This is interesting considering the iPhone 6 only has a dual-core processor, which seems dated by current standards. However, the Apple handset is known for it's excellent responsiveness.
We'll let you find out which is quickest when you watch the videos below, and then we'd be interested to hear your thoughts on these Samsung Galaxy S6 Edge, Galaxy S5 and iPhone 6 speed comparisons?