Liverpool vs Man Utd match page for lineups and live updates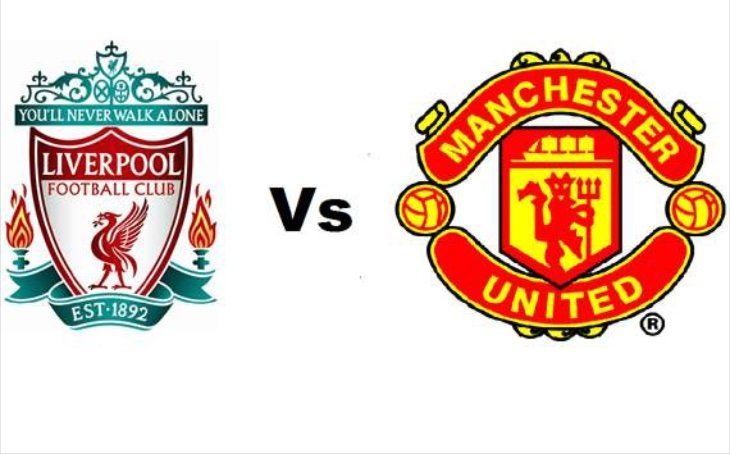 There are further Premier League encounters today, with the Liverpool FC and Manchester United clash one that will see some fierce contention. Both teams are fighting for a place in the top four, and with the likes of Simon Mignolet, Raheem Sterling, David de Gea and Wayne Rooney in action this is likely to be a real belter. We have details of a Liverpool vs. Man Utd match page for lineups, live updates and more, so that even if you can't be at Anfield you can still follow the action.
The 90min Live Football app is one of the best out there, and we've recommended it previously. The free app has just received an update for Android and iOS devices, so if you haven't already tried it this could be a great time to do so. This is probably our most used football app, and once you've tried it we think you'll wish you'd used it before.
This app is a great resource for any football supporter, regardless of your choice of club. It offers the latest breaking news, fixtures, results, tables, live scores, stats, and transfer rumours, straight to your iPhone or iPad so you never have to miss a thing. There are live feeds and users can receive notifications for live match updates, news, and transfer deals.
For each match there's a live match page offering confirmed lineups as soon as they are announced, stats, live commentary and more, and there's a wealth of articles and features providing information such as match previews and potential lineups. The kickoff time for today's match is 1:30pm so there's plenty of time to take a look and see what this app has to offer.
Just a few examples of articles about Liverpool vs. Manchester United on the app include one on classic premier league encounters between the clubs, a video of Adam Lallana talking about Liverpool's top four chances, and an interview with Angel di Maria talking about the fight until the end of the season. The potential lineups for both teams today are already listed, so you can get team news and an idea of who will be in the starting XI for the Reds and the Red Devils.
If you want to take a look at the iOS version of this app for iPhone, iPod touch and iPad you can find it at iTunes. The full title is 90mins — Live Football Scores, Results, Tables, and Fixtures — Premier and Champions League. It was updated two days ago with an updated post page with video integration, as well as performance improvements. The Android version is called 90mins — Live Soccer News App and is available from Google Play. It was updated just a few days before the iOS app.
Will you be checking out the free 90mins live football scores for the Liverpool vs. Man United match today?