Samsung Galaxy S4 and S5 Lollipop update for India arrives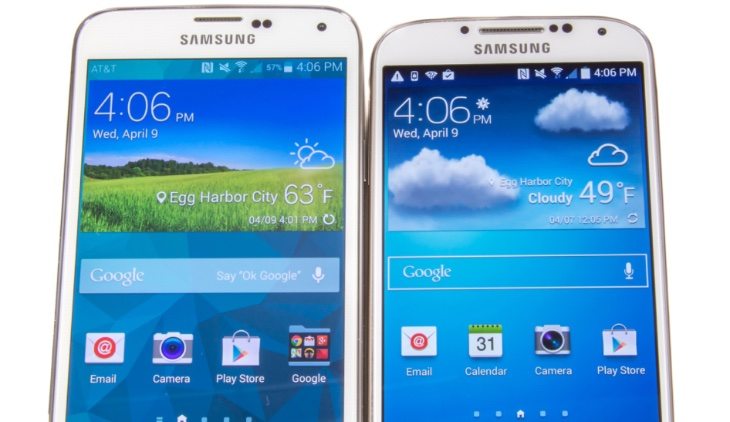 It's always good to be able to pass on details of operating system updates rolling out to devices, and today there's news for owners of the Samsung Galaxy S5 and S4 in India. Android 5.0 Lollipop for these smartphones has been appearing over the last few months for some regions, and now the Samsung Galaxy S4 and S5 Lollipop update for India has arrived.
Android updates being pushed out to various smartphones and tablets can be a lengthy process, and it was back in December that we first saw Android Lollipop release for the Galaxy S5 in limited regions. The update has since arrived for some other markets including the UK, US and more, but plenty are still waiting.
Meanwhile we first saw Android Lollipop release for the Galaxy S4 in January in Russia and some other regions have received the update since. Now GSMArena reports that the upgrade to Android Lollipop has started rolling out for India as an OTA (over-the-air) update for both the Galaxy S4 and Galaxy S5.
The update for the Galaxy S5 (G900H) is said to be 874.21MB in size. The Lollipop upgrade brings performance optimizations, new features and fixes, along with the new Material Design, although it's worth remembering that these devices are skinned with Samsung's TouchWiz UI so the changes aren't as noticeable as they otherwise might be.
Interestingly Samsung Norway recently pulled the Lollipop update for the Galaxy S4 and S5 in the country because of some glitches, and we wondered if this would affect the rollout for other countries. Fortunately this has turned out not to be the case, as owners of these handsets in India will appreciate.
If you are one of our many readers in India and have the Samsung Galaxy S4 or S5 we'd appreciate hearing from you. Have you already received the Android Lollipop update for either of these smartphones? If so, what are your thoughts on the improvements and changes that it brings?