Oppo Find 7 Sale drops the price to €429 with accessories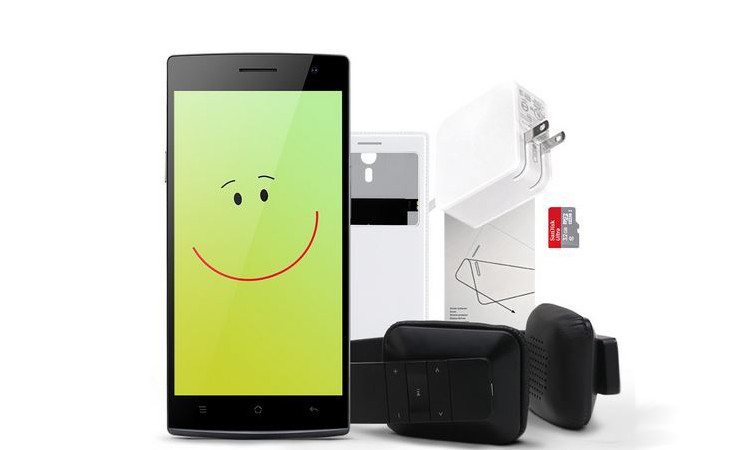 While we try to spread the love around here at Phonesreview.co.uk, we do spend an enormous amount of time talking about major brands like Samsung, LG, and Apple. Oppo may not have the brand recognition as those companies in certain parts of the globe, but the company's handsets are quite popular wherever they are widely available. The Oppo Find 7 was a handset that got them a lot of attention, and a new Oppo Find 7 sale is bringing the price down considerably.
The Oppo Find 7 was announced in March of last year, and it turned a lot of heads do to some interesting features and a large QHD display. It was also very expensive at the time, and not easy to get depending on where you reside. That's changed over the past year, and the price has just hit a new low as you can now snag the Find 7 along with some accessories for just €429.
Oppo's European site has listed the Oppo Find 7 Reloaded on their site, and it comes with the handset and a bundle of accessories. You will receive a screen protector, an easy cover, a Vooc Flash Charger, 32GB mircoSD card, and an iLike Bluetooth headset. As for the options, the Oppo Find 7 is listed in Astro Black or White, and the easy covers are available in Navy or White. If you're wondering how those specs hold up a year later, how does a 5.5-inch QHD panel with a Snapdragon 801, 3GB of RAM and a 13MP/5MP camera combo sound?
There's no end date given for the Oppo Find 7 Reloaded promo, but one can assume they're dropping the price to move some units before their new models roll out. Needless to say, if you were on the fence about picking up the Find 7, now's the time to make your move.
via – GSMarena