Photos emerge to show the rumored LG G4 Stylus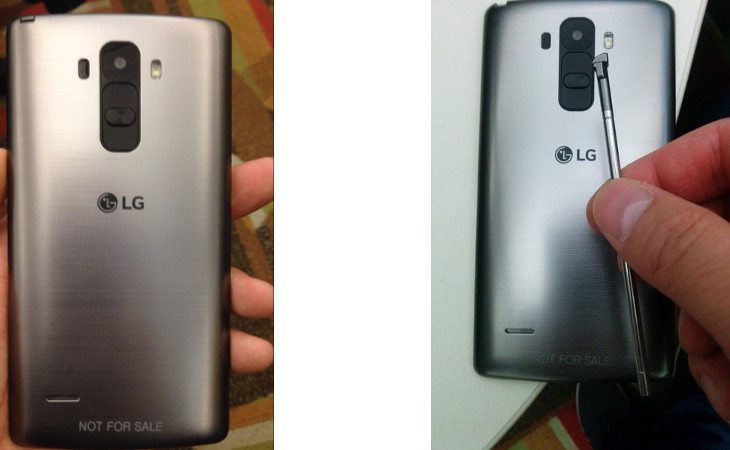 About a week ago, some photos surfaced over on XDA that showed a device rumored to be the LG G4. We had our doubts, so we steered clear of the device, but now new information has come to light that give us an idea of what it is. Ready to meet the LG G4 Stylus?
LG is rumored to have a slew of LG G4 variants in the works, and keeping up with all the rumors can be a bit confusing at times. Originally, the photo you see below was assumed to be the G4, but we thought otherwise due to the large bezels and plastic finish. In a nutshell, it looks cheap whereas the LG G3 did not. The LG G3 Stylus wasn't as premium as the flagship it copied, and we expect the same from the LG G4 Stylus.
The new photo that' surfaced shows the same handset with a stylus which leads us to believe it will be the LG G4 Stylus when it's official announced. The company is also reportedly working on the LG G4 Note, but feel that it will carry a premium design with a metal build and a high price tag. They wouldn't throw the "Note" moniker on it otherwise.
At this time, we haven't heard anything official from LG in regards to the LG G4 or any variants. That said, we'd fall out of our chair is the device shown wasn't the LG G4 Stylus. If LG follows the same release path as last year, it may be a while before we hear anything official on this particular handset as it wasn't announced until August of last year.
Would you be interested in a follow-up to the LG G3 Stylus?
source: XDA