The 4-inch Micromax Bolt S300 price listed for Rs. 3,300 in India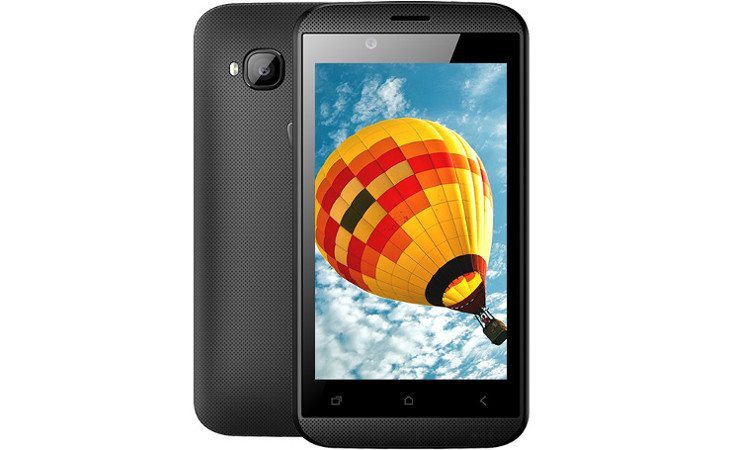 The Bolt series is one of Micromax's more popular brands, but we've only seen a couple of the handsets come across our radar in 2015. The newest is called the Micromax Bolt S300, and it has just been listed online for Rs. 3,300.
The Micromax Bolt S300 hasn't been 'officially' announced, but it has appeared on the company's Russian website today with little fanfare. It's a bit odd considering we generally see Micromax handsets debut in their home country of India, but the device has also shown up at several online retailers.
As you would expect, the Micromax Bolt S300 specs show a budget handset which means you're going to get a rather small 4-inch display with a resolution of 480 x 800. The handset will get its horsepower from a single-core 1GHz processor, and you'll have 512MB of RAM to work and 4GB of expandable internal storage.
Both of the Micromax Bolt S300 cameras are listed at 0.3MP, which is pretty bad considering we've seen similar smartphones with 5MP rear snappers. Connectivity options include Bluetooth 2.1, Wi-Fi, 3G, GPS, GPRS/EDGE, and dual-SIM card slots. The Bolt S300 will get its juice from a 1,200mAh battery, and runs Android 4.4.3 straight out of the box. Don't hold your breath for Lollipop…
Compared to other handsets in its range and the Bolt D321 that came before it, the Micromax Bolt S300 is the bottom of the barrel in terms of specs. That being said, the Micromax Bolt S300 price of Rs, 3,300 equated to around $52 in the states, so it's quite possibly the cheapest Android handset money can buy. Do you think the Micromax Bolt S300 specs are too low to be useful or is it the right price for a backup device?
via – Gadgets NDTV