Elephone P3000s specs provide 3GB of RAM and 64-bit chip for $199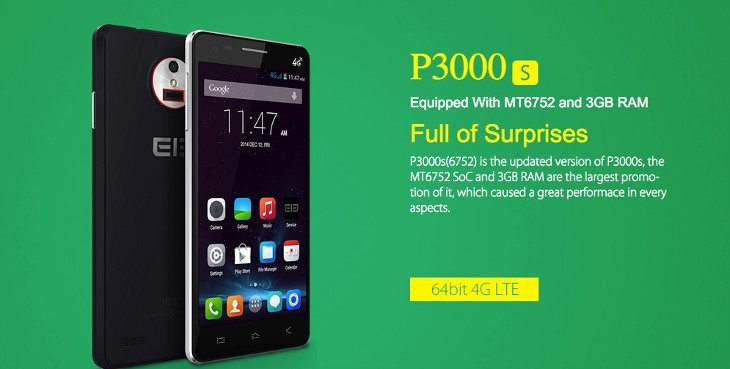 Manufacturers often refresh their product lineups yearly, and some forgo the usual 12-month release cycle for more frequent updates. Elephone is one of those companies, and the Elephone P3000 update is a 'refresh' that's going to bring the device up to current flagship standards.
The Elephone P3000 update is going to beef up the specs, and bring a name change as the new model will be called the Elephone P3000s. The original handset was nothing to scoff at, but competition is stiff in the smartphone world, and the upgraded model will put the P3000 on par with several other Chinese handsets that fall in the same range.
Elephone is upgrading the processor in the Elephone P3000s to a newer 64-bit MediaTek MT6572, and the RAM is getting bumped up as well so you'll now have 3GB to work with. That in itself would be enough to get most folks on board for an upgrade, but the company has also added LTE and increased the resolution on the 5-inch panel from 720p to a full 1,920 x 1,080. The rest of the Elephone P3000s specs include a fingerprint scanner, 16GB of expandable storage, a 3,150mAh battery, and a 13MP/5MP camera combo.
While the updated P3000 still can't hang with the big boys like the Galaxy S6, the Elephone P3000s is certainly a nice upgrade over the previous version. It's also hard to beat the $199 price tag, so you're getting a lot of bang for your buck. The last version of the P3000 is getting a price cut as well, and is now listed at $149 online.
Are you willing to give the Elephone P3000s a shot for that price?
via – GizChina