Small iPhone 6c rear casing photos leak out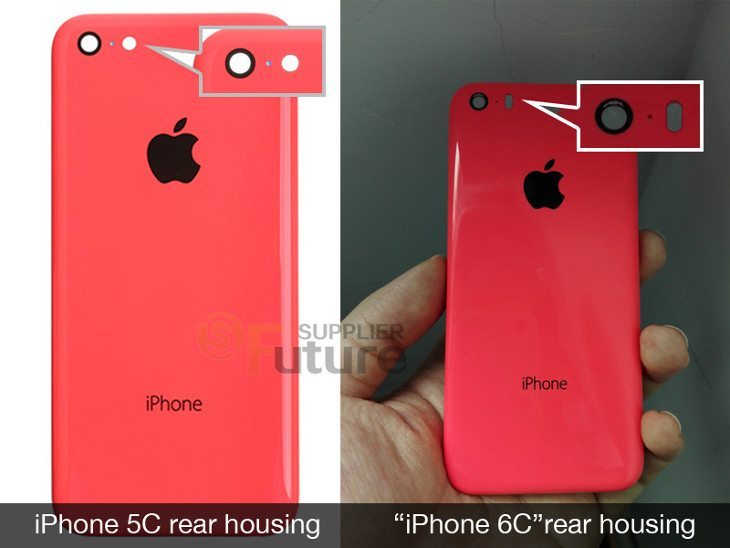 Last week, a rumor arose regarding Apple's iPhone lineup for 2015. Three devices are said to be in the works, and we may have just gotten our first look at one with an image of what's reported to show the iPhone 6c shell.
Apple seemingly abandoned their small form factor last year by supersizing the iPhone. While the move no doubt pleased millions across the globe, folks still like to upgrade, and not everyone wants to go large. The iPhone 6c is rumored to be the next-generation of the small iPhone, and Future Supplier has just leaked its rear shell.
The leaked photos show a plastic red back that looks just like the back case found on the iPhone 5c. The only real difference we see is with the flash cutout on the back, and the speaker grills on the bottom. The latter now has an equal amount of speaker holes, which is never a bad thing if you enjoy sound. We didn't get to see the casing from the front, and there was no mention of the internals unfortunately.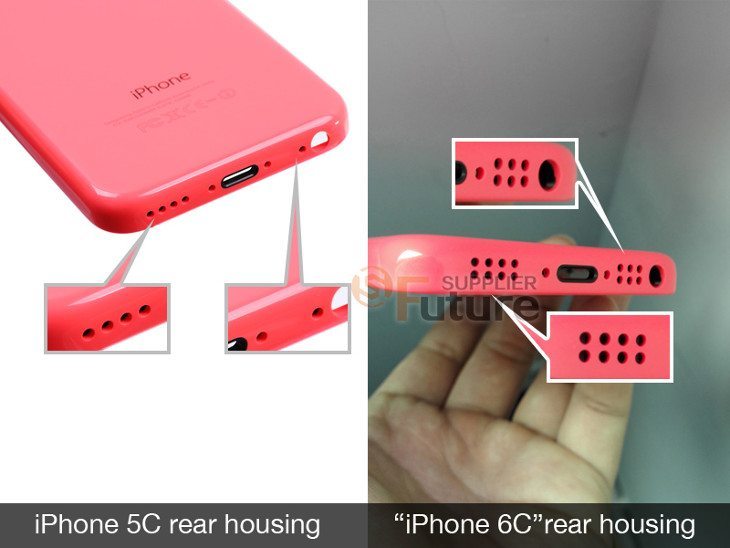 Some things in this life are certain, others not so much. If you want one thing you can take to the bank in 2015, it's the fact that Apple will not abandon customers that want a smaller handset. We fully expect to see the iPhone 6c later this year, but it remains to be seen if the innards will receive enough of a revamp to warrant an upgrade.
Glad to see the smaller iPhone come back in 2015?
via – nowhereelse.fr   source: Future Supplier