Marvel Mighty Heroes release arrives for Android and iOS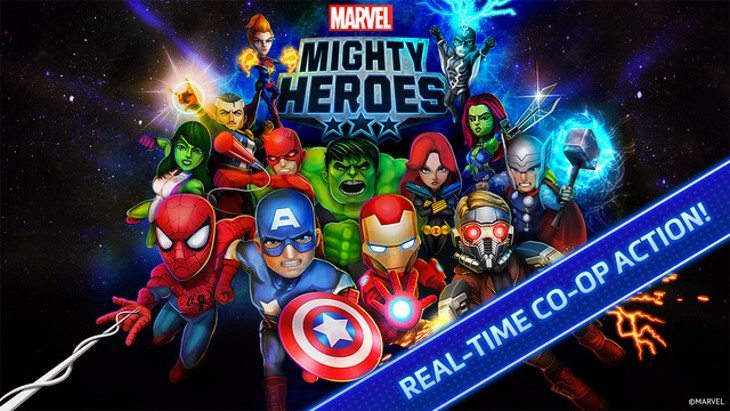 Generally, Thursdays are the big release days with new mobile games, but occasionally we'll see a major release arrive a little early. That's the case with DeNA's Marvel Mighty Heroes, which has just left soft-launch for a global release.
Marvel Mighty Heroes is a different type of mobile superhero game. We've seen a number of card-based battlers and brawlers released over the past year, but that isn't the case with MMH. It's a multiplayer CO-OP game featuring some of Marvels' most famous faces, and you get to bring three buddies to the battle.
In terms of gameplay, we're not exactly sure what to expect at the moment for reasons we'll get to shortly. That said, you can expect lots of button mashing (or swipe-based) action along with character customization, leaderboards, and the usual does of IAP's. As it's Marvel, we hope the "large" cast of characters is actually large, and not just the ones we see in the Avengers or Guardians of the Galaxy. I don't think we'll see The Beyonder (he'd be too powerful) or Super-Skrull, but one can always dream.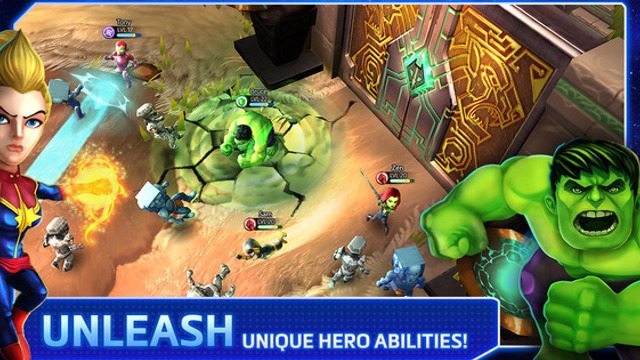 Great CO-OP games are hard to find on your mobile, much less ones that allow you to team up with three other people. When you add Marvel's cast of characters to the equation, you've got a recipe for success… in most cases. Unfortunately, we haven't had a chance to spend any time with Marvel Mighty Heroes as it's a bit buggy or the servers are already down as we never got past the loading screen on several devices.
If you want to check it out for yourself, you can pick up Marvel Mighty Heroes for free on Google Play or iOS, but you may want to wait a day or so for DeNA to get things straightened out as others are reporting similar issues.