LG G3 VR headset offer now available in the US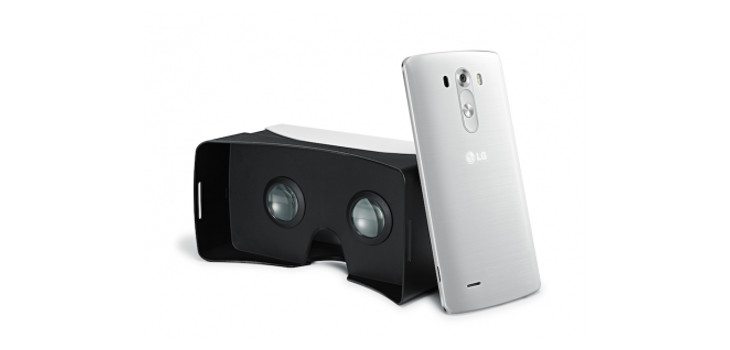 It's safe to say the LG G3 is getting a little long in the tooth when compared to devices like the Galaxy S6, and the LG G4 release is right around the corner. As you'd expect, LG is trying to push some stock before the new handset drops, and they are turning to Virtual Reality in an attempt to lure customers in.
Last month, we learned LG was getting on the VR bandwagon. It came as no surprise as HTC, Samsung and everyone else is getting in on the action, but LG's approach is a bit different. They didn't partner up with Oculus or Valve, and their mobile VR headset won't set you back hundreds of dollars. In fact, it's totally free if you purchase a new LG G3. What a bargain?
The LG G3 VR headset is built on the Google Cardboard model, which means it's a very basic VR headset lacking the features found on the Gear VR. That said, it's free and a nice perk if you want to try out Cardboard-based VR and are thinking about picking up the LG G3. As someone who is knee deep in mobile VR, I can tell you the content in the Play Store is extremely limited. You won't be able to access Oculus's Gear VR store either, but LG will include a QR code that gives you special VR gaming content.
LG's attempt at VR certainly isn't enough to make anyone rush out and buy the LG G3, but it shows they are open to the possibilities of mobile VR. It also may be a their first VR headset, with something a little beefier set to debut with the LG G4 as we saw the Gear VR arrive with the Note 4. If you're interested in snagging the G3 and the VR headset, the promo is good at participating store in the US. If you already have the G3 and just want the headset, you can also enter a Facebook contest for a chance to get one from free.