LG Display announces new 5.5-inch Panel for the LG G4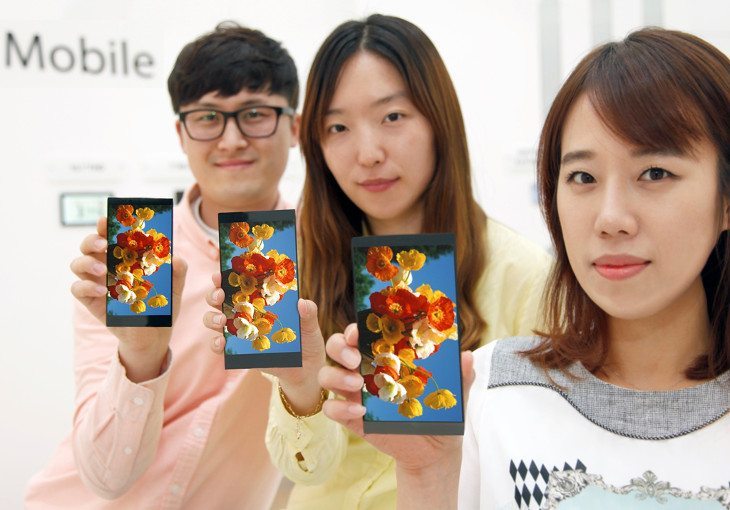 LG made an announcement yesterday, and while it wasn't the LG G4 we had all been waiting on, it does have something to do with that device. LG Display unveiled a brand new panel for smartphones, and it's going to be used in the LG G4 release which is expected to arrive at month's end.
LG Display is one of the many branches of LG, and yesterday they announced an improved display for use in future devices. The panel clocks in at 5.5-inches with a resolution of 2,560 x 1,440, which may sound familiar, as it's the exact dimensions, and resolution of the panel found in the LG G3. That said, there's new tech at work behind the glass, so there are several things to look forward to.
LG's new panel will be brighter than the previous version with a better contrast ratio than is found on other QHD displays. Those colors are going to pop more with 120% color gamut, so Samsung may get a run for its money this year when it comes to deep blacks and vivid colors. Last but not least, is something called 'Advanced In-Cell Touch' tech or AIT, which takes care of the moist finger issue by allowing touches even with water drops on the screen.
While a new display isn't as exciting as an actual handset, the company has said the new panel will be used in a "flagship smartphone to be unveiled at the end of the month." Any guesses as to what that might be? Rest assured, we'll be around on April 28th which is the day most believe LG will unveil their new flagship.