HTC Desire 820 vs Desire 826, price may decide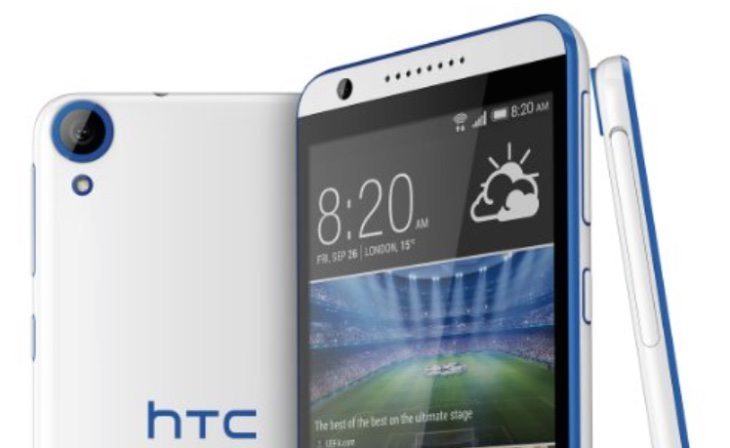 The HTC Desire 820 has been a pretty popular mid-range smartphone since its release late last year, and now the company has just released the Desire 826 that is now rolling out to various markets. There are plenty of similarities between these two phones so some potential buyers will be trying to choose between them. We thought we'd make things clearer by looking at the specs of the HTC Desire 820 vs. Desire 826, and it could be the price that decides.
Processors
Both phones are similar here as they both have Snapdragon 615 octa-core processors and Adreno 405 graphics. However, the Desire 820 has 4 cores at 1.5GHz and 4 at 1GHz while the Desire 826 has 4 cores at 1.7GHz and 4 at 1GHz.
Display
The Desire 820 has a 5.5-inch IPS display with resolution of 1280 x 720 and 267 ppi. The Desire 826 has a 5.5-inch Super LCD3 display with resolution of 1920 x 1080 resulting in 401 ppi.
RAM and Storage
There's nothing between them here as they both have 2GB of RAM and 16GB of internal storage, expandable to 128GB via microSD.
Camera set-up
Again it's a close-run thing as both have a 13-megapixel rear camera with autofocus, LED flash and 1080p video capture. However, the Desire 820 has an 8-megapixel front-facing camera while the Desire 826 has a 4-megapixel UltraPixel front unit.
Battery
It's a tie as both of these HTC handsets have non-removable 2600 mAh batteries.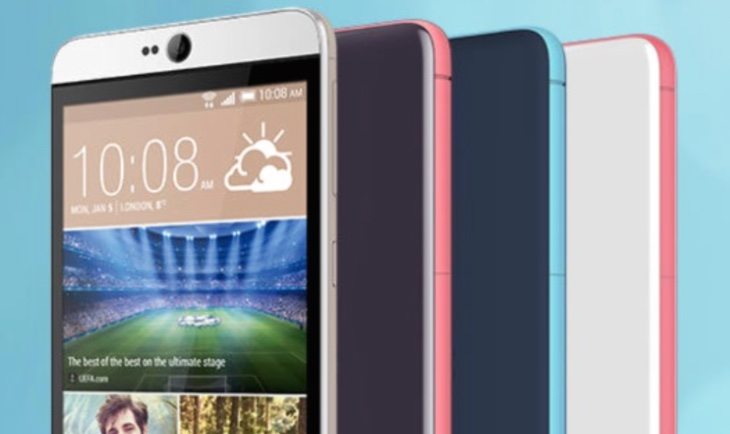 Connectivity
Both support 4G LTE, 3G, dual-band WiFi 802.11 a/b/g/n/, WiFi hotspot, WiFi Direct, DLNA, GPS, and microUSB 2.0. The Desire 820 has Bluetooth 4.0 and features USB Host while the Desire 826 (pictured above) has Bluetooth 4.1.
Operating System
The Desire 820 runs Android 4.4.2 KitKat skinned with HTC's Sense 6.0 UI. The Desire 826 runs Android 5.0.1 Lollipop, also with the Sense UI.
Dimensions and Weight
The Desire 820 measures 157.7mm x 78.7mm x 7.7mm and weighs 155g. The Desire 826 measures 158mm x 77.5mm x 8mm and weighs 183g.
Price
It's difficult to be too specific on this as pricing varies by region and retailer. When the HTC Desire 820 went on sale in the US it was priced from around $360 while in India it was Rs. 24,990. Prices have come down in some markets though so you may find it cheaper now. The Desire 826 price hasn't been confirmed for many markets yet, but for China it's CNY 2,299. That equates to around $368, £243, €325 or Rs. 22,750, although we've recently heard of an unofficial price for India from around Rs. 26,000.
Both of these phones are in single SIM versions but also available as dual SIM models for some markets. They have similar design elements and the same branding, so a buying decision will largely depend on the specs and the price difference between them where you are. As far as specs are concerned the newer Desire 826 does have some advantages.
For instance some of the benefits of the 826 include a slightly faster processor, a higher resolution display, and running a later version of Android. However, the Desire 820 is notably lighter and slightly slimmer then the 826. If the price gap between the two phones is not too much then it would seem sensible to purchase the new Desire 826 when available. However, the older Desire 820 still has plenty to recommend it.
When you've considered all of the factors involved we'd like to know which you are more likely to choose. Does your vote go to the HTC Desire 820 or the Desire 826? Let us know with your comments.