The Microsoft Lumia 640 and Lumia640 XL price revealed for India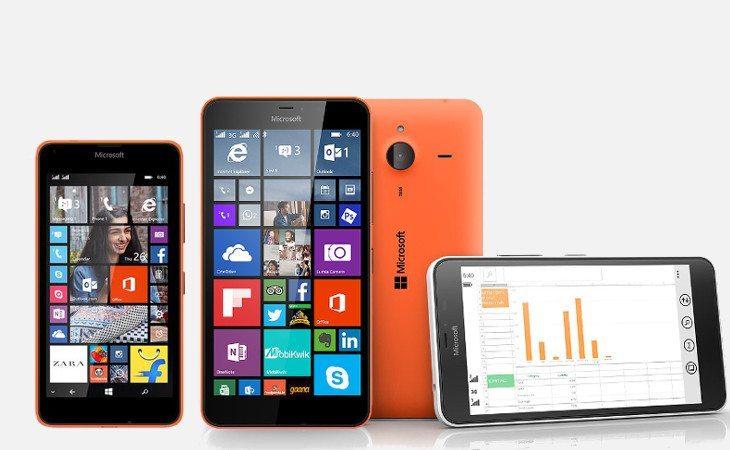 Microsoft has announced not one, but two new handsets bound for India with the Microsoft Lumia 640 and the Lumia 640XL. Both smartphones are available in the country starting today, but you'll only be able to pick one of them up through Flipkart.
The Microsoft Lumia 640 and the 640XL were announced earlier this year, and while we knew they were coming to India, we weren't exactly sure when it would land. Apparently, today is the day as the Microsoft Lumia 640 price is listed at Rs. 11,999 through Flipkart, while the Microsoft Lumia 640XL is available through various channels and Flipkart for Rs. 15,799.
In terms of specs, both handsets are similar, but the Microsoft Lumia 640XL is the larger of the two with a 5.7-inch 1,280 x 720p display compared to the 5-inch panel found on the regular 640. The processor, RAM and storage also remain the same, so you're getting a Snapdragon 400, 1GB of RAM, and 8GB of expandable storage. As for the cameras, the Microsoft Lumia 640 sports an 8MP/1MP camera combo, while the 640XL goes with a larger 13MP/5MP set of sensors. Last but not least are the batteries and OS — both will run Windows 8.1 Denim, but the 640 is powered by a 2,500mAh battery while the 640XL has a 3,000mAh battery.
The Microsoft Lumia 640 and it's big brother the 640XL aren't the newest handsets around, nor are they the fastest. That said, they do offer up a bargain if you love the brand and are looking for a solid Windows phone in India. Both handsets will come with a free one-year subscription to Office 365, and the Lumia 640XL has several perks like offers from Ola Cabs and MobiKwik.