The HTC One M9+ is finally official, in China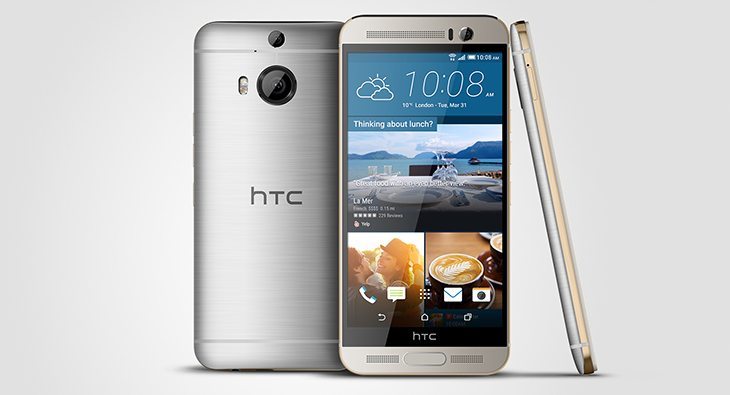 We saw the smoke, and knew there was fire — not it's official. HTC has finally revealed the not so mysterious HTC One M9+, and if you've longed for an HTC phablet with a QHD display today is your lucky day. For some folks anyway, as the HTC One M9+ release is going to be limited to select regions.
We've been covering the HTC One M9+ and One E9+ for quite some time know along with other various variants. HTC had an event set for today to showcase their new handset, and while there was still a bit of speculation, we assumed it was for the One M9+. That was the case, and now we're going to see what the HTC One M9+ officially brings to the table.
The HTC One M9+ specs line up with most of the rumors we saw, so it's going to sport a large 5.2-inch panel with a resolution of 2,560 x 1,440. A 64-bit octa-core MediaTek MT6795T processor clocked at 2.2GHz will handle the horsepower, and that's helped along by 3GB of RAM. The storage capacity is listed at 32GB, and it is expandable up to 128GB via a microSD card slot.
On the backside of the HTC One M9+, you'll find a 20.7MP + 2.1MP Duo Camera while the front of the device houses a 4MP snapper. All the usual suspects are present in the connectivity department as well, and another addition to note is that big button on the front. As the rumors suggested, it's a fingerprint scanner, which makes the HTC One M9+ the device the regular One M9 should have been.
If you were disappointed that HTC didn't pull out all the stops with the HTC One M9 release, prepare to be disappointed again. The company has no plans to release the HTC One M9+ outside of China at this time, and they specifically said the US and Europe were out of the loop as they "believe our flagship HTC One M9 is the best choice for blazing fast performance" etc…etc… In a nutshell, if they do release the HTC One M9+ in the US, it will come in the form of another variant sometime later this year.
Are you disappointed with HTC's decision with the HTC One M9+ release?
source: HTC