Dell Venue 10 7000 convertible introduced with Android 5.0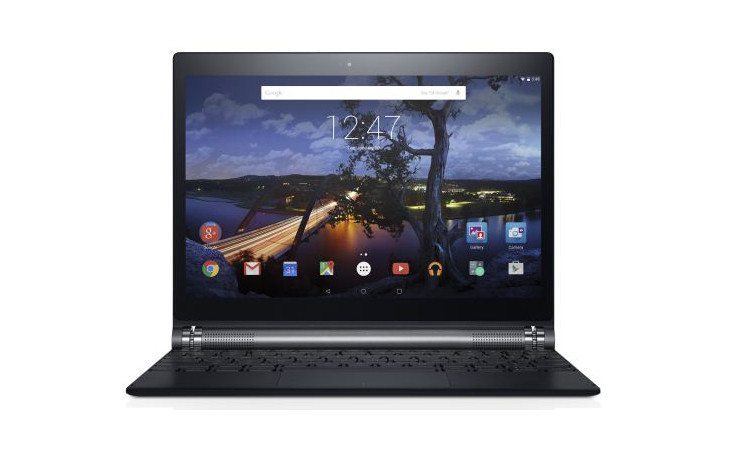 Dell was once a company most folks only associated with PC's, but they've branched out to include all sorts of gadgets under their branding. The Dell Venue slates are one of them, and a new one has just been unveiled with the Dell Venue 10 7000.
The Dell Venue 10 7000 is a convertible Android slate that's a larger version of the previously released Dell Venue 8 7000. It's a slate that's been improved in several different ways as well, and those improvements are going to make it a slate to contend with if you're in the market for a Surface-like tablet that runs Android.
In terms of the specs, the Dell Venue 10 7000 features a 10.5-inch display with a resolution of 2,560 x 1,600. There's a cylindrical battery at the base that packs around 7-hours worth of juice, and it has built-in speakers to boot. Want to roll without the keyboard? Not a problem as the slate sports a full-sized detachable magnetic keyboard.
As for the innards, the Dell Venue 10 7000 specs show an Intel Atom Z3580 processor, and there will 32GB of storage with room to grow thanks to a microSD card slot. There's been no mention of the RAM, but it should come in at 2GB if it sticks to the specs put forth by the 8.4-inch model. Throw in Android 5.0 along with RealSense 3D cameras, and you've got a slate that can do a little bit of everything. It's also easy on the eyes once you get past the bulbous battery.
On paper, the Dell Venue 10 7000 looks like it can certainly contend with similar slate's like the Surface tablets, and the price isn't bad either. The Dell Venue 10 7000 will roll out for $499 by itself or for $629 if you want that magnetic keyboard as well. An exact release date hasn't been set, but the Dell Venue 10 7000 is expected to be available next month for consumers in the US, Canada, and China through Dell.com.