Alcatel OneTouch Idol 3 pre-orders begin for $250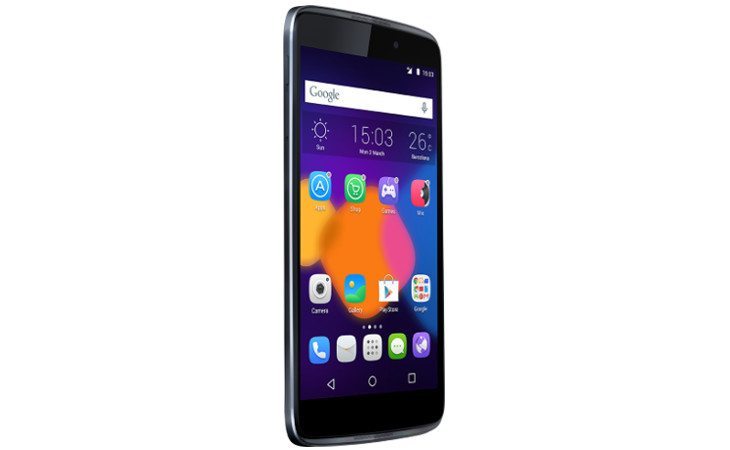 Alcatel has made great strides in their smartphone division over the past year, and they have also cranked out a large number of handsets. One of them is the Alcatel OneTouch Idol 3, and the company has just announced the pre-order date for the device of April 21st.
The Alcatel OneTouch Idol 3 first crossed our radars in March, but we we're unsure of its general availability at that time. The phone doesn't appear to be anything special at first glance, but once you get it in your hands, you'll notice it's a bit different. It's a phone that can't be turned upside down, as it's built to always be aimed the right way no matter how you pick it up.
Neat tech tricks aside, the Alcatel OneTouch Idol 3 has plenty of pop under the hood. The 5.5-inch FHD OneTouch Idol 3 sports a 4-bit Snapdragon 615 with 2GB of RAM, and 16GB of internal storage under the hood. That's impressive, and so is the 13MP/8MP camera combo and large 2,910mAh battery. The handset supports 4G LTE, and it will run Android 5.0 straight out of the box.
As mentioned, the Alcatel OneTouch Idol 3 is already up on the company's official website, and the pre-order date is listed as April 21st. The unlocked smartphone will only set you back $250, which is a steal and it's expect to roll out sometime in May.