The HTC 626G+ specs and price are announced for India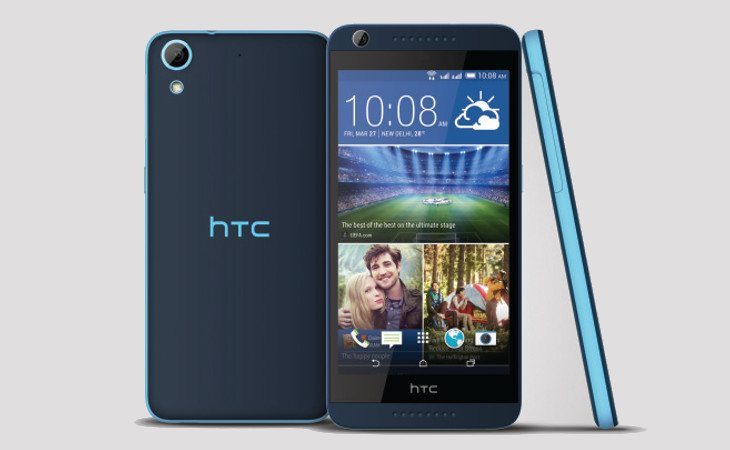 We told you HTC was on a roll with new releases, and they announced several today. One that slipped under our radar is another region specific handset, and this one is not bound for China. The HTC Desire 626G+ is the name of the new smartphone, and it is soon bound for India.
If you keep up with the happenings in the mobile phone world, the HTC Desire 626G+ may seem a bit familiar. It appears to be a renamed version of the HTC Desire 626 we covered last month, but with a few small differences. One of those differences makes a huge impact on the device though, and could be the deciding factor on your decision to pick up the 626G+.
The HTC Desire 626G+ is a Dual-SIM device with a 5-inch 720p display. Under the hood, beats an octa-core chip clocked at 1.7GHz and backed by 1GB of RAM with 8GB of expandable internal storage. The rear camera makes use of a 13MP sensor while the front-facing snapper is listed at 5MP. Both can handle 1080p video and are BSI sensors.
When it comes to connectivity, you're going to be disappointed as the HTC Desire 626G+ doesn't come with 4G. Now we know where the "G+" comes from. Rounding things out for the 626G+ is "Android" with HTC Sense, which we assume to be Lollipop, and a non-removable 2,000mAh battery.
HTC hasn't given the HTC Desire 626G+ release date for India yet, but it's coming soon in Blue Lagoon or White Burch. The smartphone's price is listed at Rs. 16,900 and it will be available through carriers and retailers throughout the country.
via – Talk Android