Mobile Pick of the Week: The Masters Golf Tournament App

Golf isn't a game for everyone, but it's a global sport and this weekend it has its "championship" of sorts with the Masters. The tourney is already underway, and it is not easy to keep up with the field unless you've taken the weekend off. That's where our mobile pick of the week comes in, as the Masters Golf Tournament app allows you to track your favorite players in real-time.
The Official Masters Tournament app is a bit off a throwback as you don't need to make an account or give out any personal information to hook into the action. That's saying a lot these days, especially when the app allows you to check on news, tee-times, scheduling, and the all-important leaderboard. Everything is easy to navigate as well, which is important when you're having to sneak glances while at work.
While the Masters app is a "swiss army" app of sorts, there are two features you'll probably use more than the rest. You can set a list of favorites, which is a godsend, as it will pull those golfers and their scores to the top of the charts so you don't have to scroll for ages. The live video and notifications are the other big draws. You can watch select holes, groups or live-cams and the Masters app notifications are actually the type you'll want to receive if you want to be kept in the loop on your favorite golfers progress.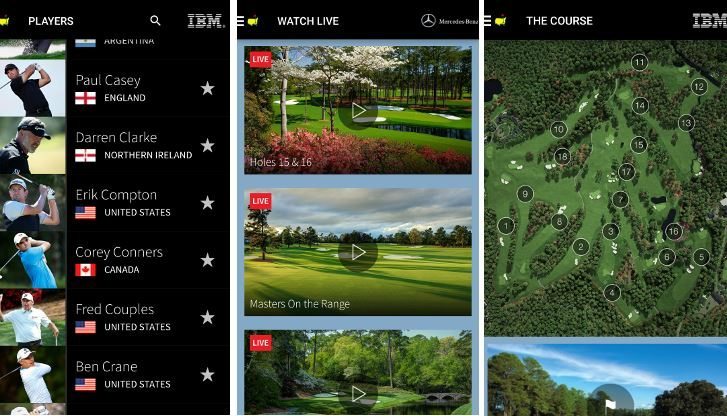 The Masters is an "event" like few others in the world, and as everyone knows, it's not something that's over in a day or two. This weekend the tourney will be in full swing (pun intended) and the Masters app is the best way to stay informed while you're on the go. You can pick up the Masters Golf Tournament app for free on Google Play and the App Store.