Best Samsung Galaxy S6 cases – Proporta picks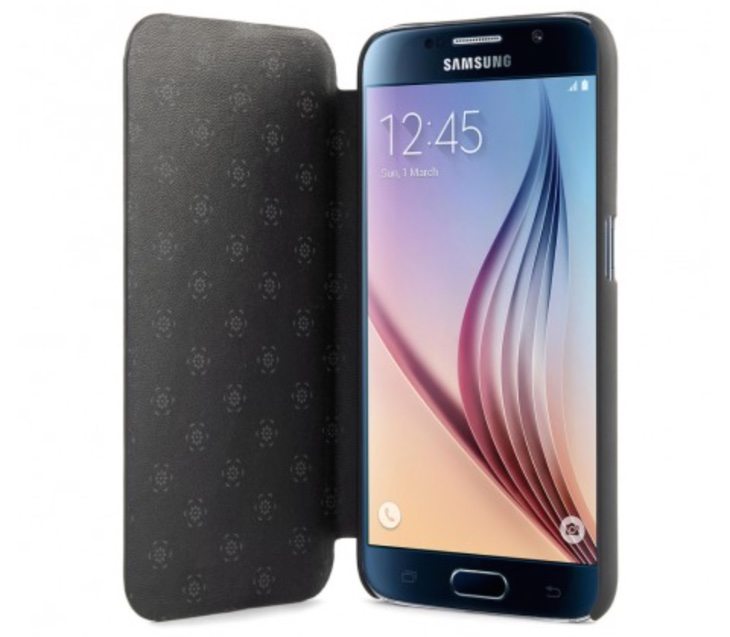 Now that the Samsung Galaxy S6 has hit the shelves it's time to start thinking about accessories. One that many will be considering is a case to protect the new smartphone and keep it looking good. We'll be looking at plenty of new cases for this handset over the coming months and today we're looking at some of the best Samsung Galaxy S6 cases with Proporta picks.
Some of these Galaxy S6 cases are already available and some are up for pre-order and we'll give you information on this as we go along. The first Proporta case suggestion we have for you is the Galaxy S6 Case — High Gloss Slim Back Shell. This is an affordable choice at $13.95 and it's in stock right now. It's a clear scratch-resistant case designed for the exact dimensions of the S6 and offers cut-outs for easy access to controls.
Another is the Galaxy S6 Leather Sleeve in black and priced at $33.95. This one can be pre-ordered now with the shipping date currently listed as April 15. The sleeve is made from high quality genuine leather with soft microfiber lining to protect the screen of your phone when placed inside. It has a magnetic pull tab for easy access and a slim profile.
Next up is the Galaxy S6 Slimline Protective Folio Case, currently in stock at $26.95. This is a smart black cover made from faux leather giving a luxurious feel but offering robust protection. Cut-outs allow access to ports, buttons and features, and it will safeguard your phone from everyday bumps, knocks and scratches.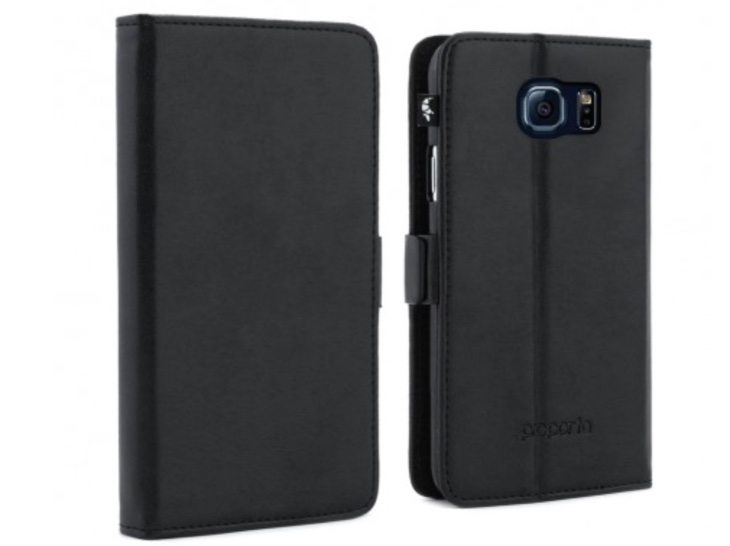 There are also three different Ted Baker Galaxy S6 cases, all available to pre-order right now. The first is the Leather Style Hard Shell with Pocket. This one is priced at $39.95 and has a shipping date of April 15. It features a leather-style exterior with Ted Baker Logo, easy access to controls, and has a useful outer pocket for cards or cash.
Another is the Ted Baker S6 Case Women's SS15 Collection — Crosshatch Finish. This one also has a $39.95 price tag and although it has a tag of "coming soon," a shipping date of April 15 is now showing. This Spring/Summer collection case has an Alli cascading floral design offering elegant protection for your phone. Like the other cases mentioned so far, it also offers cutouts for access to controls and functions.
Finally we come to the Ted Baker S6 Case Hexwhizz — Black. This one is the most expensive of them all at $47.95 and can be pre-ordered with a shipping date of April 15 so there's not too long to wait. It's in black faux leather, features the Ted Baker London logo in gold deboss, and has a magnetic closure system.
You can see more or order any of the above case accessories from this Proporta website page, and we hope that at least one of them is just what you're looking for. Are you going to purchase any of these Proporta cases for the Samsung Galaxy S6?