LG G3 on 5.0 Lollipop vs LG G2 on 5.0.2, comparison and bootup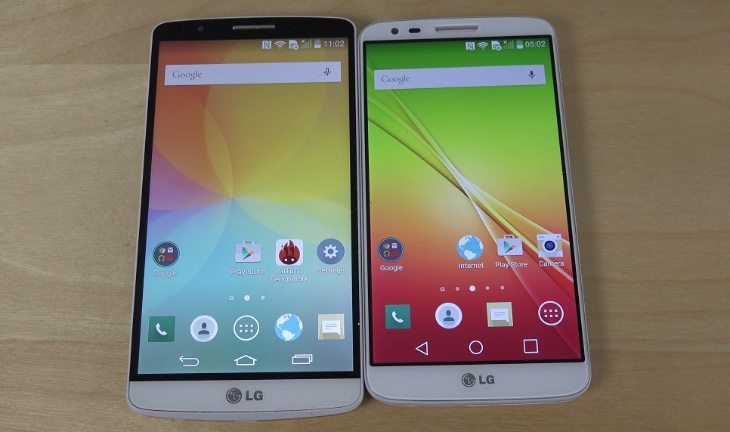 LG was one of the first big name manufacturers to start pushing out the Android 5.0 Lollipop update to its devices. It began rolling out 5.0 Lollipop to the LG G3 for some regions in November last year, and then in February this year it started to arrive for the LG G2. It's often interesting to see devices on different operating system versions, and today we're looking at the LG G3 on 5.0 Lollipop vs. LG G2 on 5.0.2 in a comparison and bootup speed test.
Some are undoubtedly already thinking ahead to the upcoming LG G4, but there will be many others with last year's flagship G3 and the G2 from 2013 that may be wondering how they compare against each other on different versions of Android Lollipop. Below this post we've embedded two videos that give an idea. Interestingly the later LG G3 is running Android 5.0 while the older LG G2 is running the slightly later Android 5.0.2.
The first YouTube video shows the two phones alongside each other and the first thing noted by the reviewer is the different on-screen buttons. This is followed by showing some minor differences in the notifications areas before moving on to apps and the Google Play Store, web browsing, and more. There's also a look at Settings on both handsets to show some of the changes, and both phones look to be running smoothly on their respective versions of Android.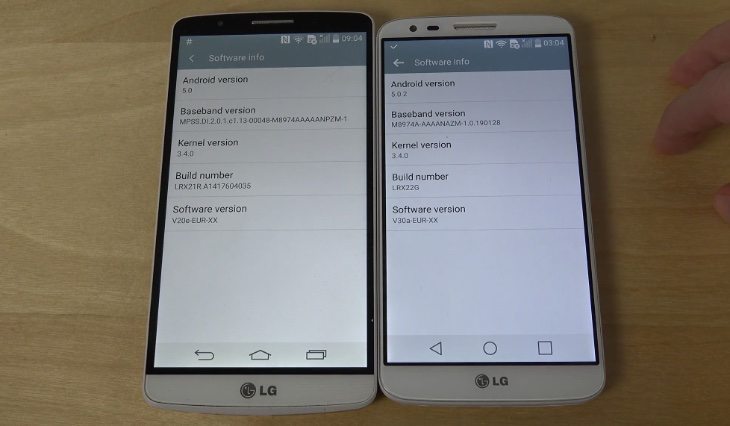 The second YouTube video again shows the G3 on Android 5.0 and G2 on Android 5.0.2 Lollipop, this time concentrating on which is faster as far as bootup speeds are concerned. It shows both phones being simultaneously powered up to see which one is ready for action first. Will it be the newer G3 on the slightly earlier version of Android or the older G2 on the more recent version of Android? We're not going to tell you here as it will ruin the suspense for when you watch the video for yourself, so do take a look to find out the winner.
One thing for sure is that it will be interesting to see the bootup test again when both phones are running exactly the same version of Android. After you've viewed the videos by scrolling down this page we'd like to hear your thoughts on the LG G3 on Android 5.0 vs. LG G2 on Android 5.0.2 Lollipop. Do send us your comments using the box below.