Atletico Madrid vs Real Madrid match updates, latest news via apps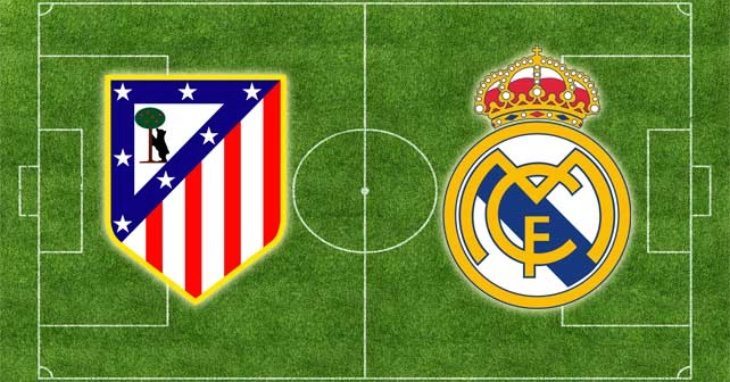 There's further UEFA Champions League action tonight when Atletico Madrid take on Real Madrid in the first leg of the quarter-final. With players of the calibre of Antoine Griezmann and Cristiano Ronaldo likely to be in the starting lineups this could be a real thriller. You can get Atletico Madrid vs. Real Madrid match updates and latest news, live scores and more via two apps that are both available for Android and iOS devices.
Atleti have won the last six matches against Real this season but one of the most important will be played at the Vicente Calderon Stadium this evening. Diego Simeone and Carlo Ancelotti have some important decisions to make with player picks. Using mobile apps will be a great way of keeping informed with all the latest on this Champions League derby, and we'd like to suggest some very highly rated apps.
You may have heard of the FTBpro apps and they are in the process of being renamed 90min. There are separate apps for Atletico and Real in the series. The Android versions are titled Atletico Madrid: 90min Edition and Real Madrid: 90min Edition and these were updated at the end of March. Meanwhile the iOS versions are called FTBpro – Atletico Madrid Edition and FTBpro – Real Madrid Edition, as these haven't been so recently updated.
These are excellent apps for fans of either club to take a look at, and they're free so why not check them out. The apps offer the latest club news, fixtures, live scores, results, tables, and transfer rumours directly to your smartphone or tablet, so you will always know exactly what's going on and be among the first to find out. Users can receive live feeds tailored for them and the app features a match page with live stats and commentary, lineups, goals, substitutions and more.
Users can also opt to receive push notifications with live match updates and breaking news, and can share via email, Facebook, Twitter or other social networks. If you want to download any of these free apps you can do so at the following Google Play or iTune links —
Atletico Madrid – 90min Edition (Android)
Real Madrid – 90min Edition (Android)
FTBpro – Atletico Madrid Edition (iOS)
FTBpro – Real Madrid Edition (iOS)
Compatibility for the Android versions varies by device and the iOS versions are compatible with iPhone, iPod touch and iPad running iOS 6.0 or later. Atletico fans will be pleased to learn that Mario Mandzukic has been passed as fit to play after an injury absence while Gareth Bale is also fit enough to make the lineup for Los Blancos.
Are you going to try out one of the above apps for the Atletico Madrid vs. Real Madrid Champions League match tonight?