Huawei P8 release date and specs are official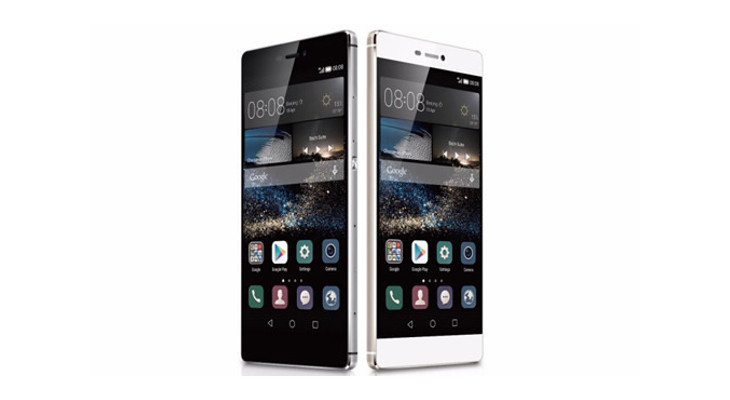 The Huawei P8 release date and specs have been floating around the internet for months, and today those rumors and renders finally came to an end. Huawei is holding an event to unveil their new devices, and first up is their flagship, the Huawei P8.
The first time we covered rumors of the Huawei P8 release came back in November of last year. It's taken a while to arrive, but the company has announced their P8 lineup today with the Huawei P8 leading the charge. The Ascend moniker may be missing, but the Huawei P8 specs show a sleek handset that can run with the best of the bunch.
The Huawei P8 design has given us a smartphone with a metal unibody, and a thin 6.4mm profile. The pixels will pop on the 5.2-inch display, and while they didn't go QHD, the 1,920 x 1,080p display will help save a bit of juice on the 2,680mAh battery. That's a good thing as that battery will power a Kirin 930 octa-core processor which is backed by 3GB of RAM.
When it comes to storage, you'll have the option of 16GB or 64GB depending on how much you want to shell out. Connectivity options will include Wi-Fi, Bluetooth, GPS, Dual-SIM, 4G, and something called Signal+ tech which gives the devices two antennas. The cameras are nothing to scoff at either as the rear snapper is a 13MP sensor with OIS and 4-color RGBW imaging, and the selfie-snapper is listed at a more than respectable 8MP.
Huawei appears to have put out a solid flagship with the Huawei P8, and while it doesn't have some of the features found on the competition, its price may prove attractive for some. The Huawei P8 price is listed at €499 for the 16GB "standard" edition while the 64GB premium model will sell for €599. Both models are set to hit Europe next month if you're interested in picking one up.