Galaxy S6 Edge vs Note 4 camera comparison, speed test, 4K video sample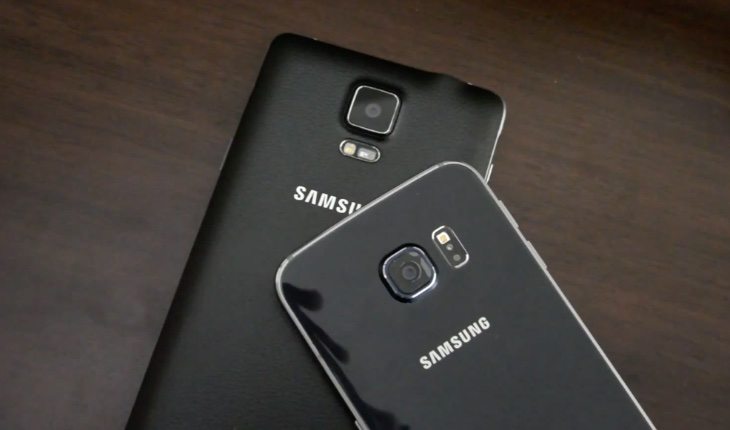 The Samsung Galaxy S6 Edge is making a big splash right now as it makes its way into the hands of eager buyers. It can be good to see how popular devices compare in particular aspects with other handsets. With this in mind we thought some readers would be interested in these Samsung Galaxy S6 Edge vs. Note 4 camera comparison, speed test and 4k video sample looks.
The new curved edge Samsung smartphone packs an Exynos 7420 octa-core processor and Mali-T760MP8 graphics. It has a 5.1-inch display with Quad HD resolution of 2560 x 1440, 3GB of RAM, and comes in storage models of 32, 64 or 128GB. It carries a 16-megapixel rear camera with optical image stabilization, autofocus, LED flash, and 2160p video capture, as well as a 5-megapixel front-facing unit. If you want to find out much more about it you can check out our many articles on the S6 Edge here.
There's no doubt that the Galaxy S6 Edge will be a bit hit going by pre-orders and sales so far, and one of its competitors will be another very popular Samsung device, the Galaxy Note 4. Beneath this article we've embedded three videos from Technobuzz that show various aspects of the phone. The first YouTube video is a camera comparison of the S6 Edge and Note 4.
It begins by detailing the rear cameras and apertures and then shows a selection of still images taken with both in different conditions. These are displayed in split screen so that they it's easy to compare the results. Some video footage is then shown and there's some interesting insight about the difference that the aperture makes and some night-time footage. The verdict on camera performance is that the Galaxy S6 Edge is the winner, and when you see the images and footage we think you'll agree.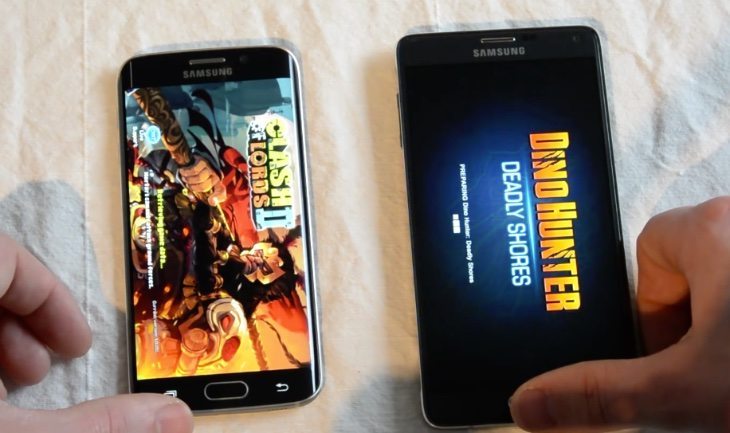 The next YouTube video is a speed test between the same two phones, and it's worth noting that the Note 4 being used is the variant with the Snapdragon 805 processor. The reviewer opens up a variety of apps on both phones one after the other to see which is fastest, and it soon becomes evident that one is notably quicker than the other. We won't give that away here, as you'll enjoy finding out when you watch.
The final YouTube video beneath this article is a nice bonus of a 4K video montage taken with the Galaxy S6 Edge that shows some top-quality footage. These short looks at some of the capabilities of the new Samsung phone are likely to make the phone even more appealing to prospective buyers.
When you've viewed the videos below we'd be interested to hear your thoughts. Are you about to head out to purchase the Samsung Galaxy S6 Edge?